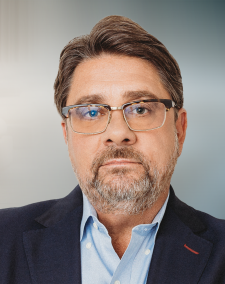 Takata bankruptcy resolutions reached, more news to come for victims | Causes, Not Just Cases®
Justice has been slow for those impacted by Takata airbags.
Fortunately for consumers, the U.S. Trustee for the Delaware Bankruptcy Court had the foresight to create a Tort Creditors Committee at the onset of Takata's bankruptcy proceedings in July 2017. As a result of that decision, personal injury and economic loss victims were given a voice equal to that of the Original Equipment Manufacturers (OEMs), allowing the victims to negotiate a pair of recently approved bankruptcy resolutions, resolutions that I believe to be a much more favorable outcome than would have resulted had the victims not intervened and prevented the initial plan put forth by Takata and the OEMs from coming to fruition.
Approved terms for the bankruptcy are spelled out in detail below, and more information on how and when to pursue a claim will be announced on a later date. It is anticipated that a bankruptcy trust will begin accepting claims in the coming months with a standardized claim form and submissions process that will include photos, damages information, possible vehicle inspections, and an appeal process for claimants who do not like their award.
For now, if you or a loved one have been affected, you can periodically visit www.takataspecialmaster.com to check for more information on the claim's process as it becomes available.
Takata Bankruptcy Resolutions
Judge Brendan Shannon of the U.S. Bankruptcy Court for the District of Delaware approved the Takata bankruptcy plan on Feb. 16, 2018, establishing a Personal Injury/Wrongful Death Trust with TK Holdings, Inc., the U.S. division of Takata, for personal injury claimants. Additionally, to continue to allow injured victims to sue OEMs without fear of dismissal of their claims due to missing a filing deadline, the age of the vehicle or other contributory negligence grounds, a legal device known as a Channeling Injunction (CI) was reached with the initial participating OEM, Honda North America, Inc., and its affiliates and subsidiaries, that will allow for future claims against the vehicle manufacturer with full value paid for injuries. Under the CI, if a claimant is not satisfied with the proposal on their Honda claim after going through the process with Honda, Plaintiffs have the option to opt out and file traditional litigation.
The estimated value of the trust funded by TK Holdings will be between $90 million and $137 million. The baseline value of the trust could increase at a later time, but will not decrease until claims begin to be paid. Eric D. Green, the Federal Criminal Court Special Master appointed to administer the Takata Criminal Court $125 million Restitution Fund, will also oversee claims as the Trustee for the Trust and determinations for victims and claimants under the CI. Roger Frankel of Frankel Wyron LLP will serve as the Court appointed Future Claims Representative of TK Holdings, et al, and will monitor all proceedings to the protect fairness of the proceedings and the rights of future claimants. 
The agreed upon channeling injunction  applies to Participating OEMs (P-OEM), which at this time includes only Honda. The agreement stipulates that Honda will pay 100 percent of compensatory damages without any credit for fault placed on Takata, third parties or the victims. As a P-OEM, Honda has also agreed to waive any potential defenses to victims' claims, such as statute of repose, statute of limitations and contributory negligence, effectively mitigating risks to current and future victims in pursuing a claim. Additionally, the settlement values will have punitive damages built in based on known, prior settlement values in other cases. 
While these milestone agreements go a long way to protect and compensate victims, the incalculable damage done by Takata and the OEMs who knew or should have known of these defects, is far from resolved, and won't be fully resolved for years. In addition to the 23 people who have tragically lost their lives worldwide and the roughly 270 others who have suffered life-altering injuries in connection with the airbags, even more lives remain at risk, as the vast majority of recalled inflators have not been replaced and are still on the road. U.S. Senators have called a hearing March 20 to discuss the status of the recall and what steps both NHTSA and other stakeholders have taken in response to the recalls. View the hearing agenda.
To check if your vehicle contains a recalled airbag, visit the NHTSA website and enter your VIN. Checking your VIN every few months is recommended as the recall continues to expand.
---
Subscribe to our blog if you'd like to have more content like this sent directly to your inbox.