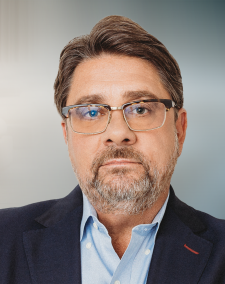 Takata's cover-up of airbag defect could outpace GM's cover-up | Causes, Not Just Cases®
Apparently, 10 years is about how long it takes a manufacturer to finally acknowledge that its product is killing people. That's 10 years too long.
In a series of recalls ominously similar to those made by General Motors earlier this year for a faulty ignition switch, 10 major vehicle manufacturers, including Honda and Toyota, have issued recalls on more than 7.8 million vehicles that may contain defective airbags that could explode on impact and shoot metal shrapnel at the occupants.
This announcement, initially made through a consumer advisory issued by the National Highway Traffic Safety Administration (NHTSA) on Oct. 20, 2014, caused the NHTSA's online search tool to be flooded with concerned consumers; enough so that it crashed temporarily, although it is now up and running.
On the site, you can check if your car is affected by searching the make, model and year or by entering your specific VIN. A general list of potentially impacted vehicles is also available in the consumer advisory, although this list is expected to grow.
Manufactured by Takata Corp., these defective airbags have been tragically linked to at least four deaths and more than 130 injuries. And like General Motors, evidence indicates that Takata has known about this defect for at least a decade—or more.
Takata airbag explosions reported 13 years ago
According to federal complaints filed in late Oct. 2014, Takata issued a recall in 2001 for exploding airbags in Isuzu vehicles. Incidents later began to occur in Honda vehicles, with at least four airbag explosions reported between 2004 and 2007.
Honda, however, didn't issue a recall for this safety issue until 2008 and even then, the recall was for about 4,000 vehicles—a fraction of the number recalled for this issue by Honda today, which exceeds some 5 million vehicles built between 2001 and 2011.
Only in the past 18 months have recalls on vehicles containing Takata airbags skyrocketed to the nearly 8 million figure we see today, with potentially more than 7 million additional vehicles at risk.
Humid environments and other potential causes of airbag explosions
Takata has reportedly blamed the explosion issue on a number of factors: from moisture-sensitive airbag explosives being left too long on a damp factory floor to machinery flaws rendering the explosives unstable, to the inadvertent switching off of an "auto reject" in the manufacturing process that would have removed potentially unstable explosives from the assembly line.
Some safety advocacy organizations, such as the Center for Auto Safety, have also expressed concern that part of Takata's exploding airbag issue might lie in the chemicals used to quickly inflate the airbags. If these chemicals, which are based on a compound commonly found in fertilizer, begin to degrade, there may be many more explosions down the road as these cars continue to age.
Because moisture exposure is one of the main theories on the defect's trigger, the majority of the vehicle recalls have been region-specific, with NHTSA particularly encouraging owners of affected vehicles in humid states including Florida, Puerto Rico, Texas, Alabama, Mississippi, Georgia, and Louisiana to act immediately on recall notices.
Senators push for nationwide recall
Despite the indications that moisture exposure may be a significant trigger of the product defect, several notably humid states, such as South Carolina, have been excluded from the current regional recalls highlighted by NHTSA. Moreover, the four deaths currently alleged to be linked to Takata's defective airbags occurred in California, Virginia, Oklahoma and Florida.  Only Florida is currently identified in the regional recall. As a result, many are calling for the immediate recall of all vehicles equipped with Takata airbags, not just the ones in humid regions.
On Oct. 23, 2014, just one day after NHTSA updated its advisory to 7.8 million vehicles recalled, U.S. Senators Richard Blumenthal and Edward Markey wrote a sharply worded letter to the Secretary of Transportation, urging NHTSA to issue an immediate nationwide recall on all of the affected vehicles, regardless of whether or not they're registered in humid regions.
In their letter, the senators added that "[Y]our office should strongly encourage manufacturers to provide rental cars at no cost to consumers if their cars cannot be fixed immediately because of insufficient replacement parts. We are sure you agree that the first priority for both NHTSA and the manufacturers of cars with defective Takata airbags must be to protect the safety of all drivers and their families."
Reaching critical mass on vehicle recalls
If anything, this year of unprecedented recalls has brought me to believe that many corporations would rather look at their customers as numbers rather than as human beings. And only when a critical mass of those numbers are injured or killed by a safety defect is something done about it.
So who can we trust? We can't trust the automakers or parts manufacturers, as we're learning the hard way. Now there's a question about whether we can trust NHTSA, the federal regulatory agency vested with ensuring that our nation's vehicles are safe to drive.
One place that the basic human right of safety can be defended is through our justice system.
Recalls on the egregious scale of GM and Takata's should leave us asking just how many more defects are potentially out there that haven't been addressed.  In the meantime, we'll be fighting for justice for any affected.