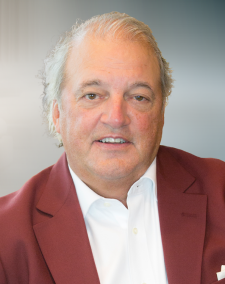 Seventeen years after Master Settlement Agreement, another historic tobacco settlement reached for victims | Causes, Not Just Cases®
Nearly two decades ago, my friend, mentor and fellow co-founder of Motley Rice, Ron Motley took on Big Tobacco, working with whistleblower Jeffrey Wigand, a former Vice President of Research and Development at the tobacco company Brown & Williamson. That case, Ron's litigation skills and the willingness of witnesses like Dr. Wigand changed the public health and tobacco industry landscape. The historic Tobacco Master Settlement Agreement that I was fortunate enough to have a lead role in negotiating on was the first of its kind.
Today, I am proud to have served as chief negotiator for another historic tobacco-related settlement – a $100 million aggregate settlement with Lorillard Tobacco Company, Philip Morris USA, R.J. Reynolds Tobacco Company, for hundreds of individual smokers that are part of the Engle-progeny tobacco cases pending in the Florida federal district court.
The settlement is the first of its kind achieved with these companies, resolving a substantial number of personal injury and wrongful death claims of smokers allegedly damaged by tobacco products made by these three companies. The included cases are a subset of the suits filed against tobacco companies following the 2006 landmark ruling of Engle v. Liggett Group, Inc.
For the last two years, the federal courts have provided the courtrooms and judges necessary to allow many Florida citizens to have their day in court. Nothing makes parties in litigation explore reasoned resolution more than trial dates. During the last 18 months the federal court under the direction of U.S. District Judge William G. Young, for the District of Massachusetts sitting by designation in the Middle District of Florida, has set more than 39 cases for trial including 21 cases that were scheduled to be tried in the first half of 2015.
Unfortunately, during the last few years a significant number of the Engle class members have passed away before having their cases decided. Time is not on the side of these victims. Between the smoking-related diseases and time too many depart this world and never have resolution of their claim.
To add insult to injury, the tobacco industry has recently lobbied a number of Florida legislators to support a radical legislative bailout of the tobacco companies. This legislation is intended to totally eliminate the liability of the tobacco companies for punitive damages which the people of Florida serving on juries in many trials have repeatedly assessed against them. After hearing the history of the conduct of the tobacco companies, multiple juries composed of everyday citizens and selected by the parties to hear the evidence have found it appropriate to award punitive damages, but now some elected officials want to replace the will of the people with a bailout statute.
Our goal was to reach a reasoned resolution that benefits the victims today while it can make a difference in their lives and helps provide for comfort and care. Whenever people are suffering, we always welcome serious, fair offers that may more quickly resolve their claims and help them move on with their lives as best they can. I applaud the current leadership of the three tobacco companies for their willingness to address this historical health problem. We hope we are able to obtain similar justice for tobacco victims whose cases are pending at the Florida state courts, which continue to proceed to trial. We will see where we go from here, but for today, more victims of tobacco will see at least some level of resolution for what they have endured.
We also salute the efforts of our co-counsel in the trial of these cases, Lieff Cabraser Heimann & Bernstein, LLP, and The Wilner Firm, P.A.
---
Subscribe to our blog if you'd like to have more content like this sent directly to your inbox.