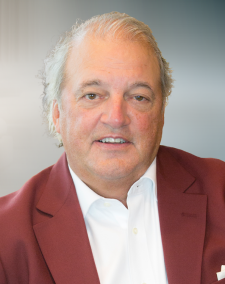 Looking ahead: Top five litigations to watch in 2019 | Causes, Not Just Cases®
2019 is here, and so is the spark of optimism and renewed energy that drives us forward as we plan, prep and chart our goals for the year ahead. Looking back, 2018 was a bit of a whirlwind in the world of litigation, and 2019 is showing no signs of slowing down. It is an exciting time to be a litigator. More importantly, I am humbled and thankful to be a part of the work we do on behalf of our clients and am looking forward to the progress we aspire to make for the public as a whole.
There are several areas of litigation worth keeping an eye on over the year ahead, with five in particular we're working on that stand out to me in large part due to the urgent consumer and public health needs they hope to address. I've listed these five below, including my take on why they are noteworthy today.
As we look ahead, I invite you to visit Motley Rice's blog, Causes, Not Just Cases® to explore my colleagues' thoughts on these and other legal issues that may arise in the coming months.
Five Litigations to Watch in 2019
1. The Opioid Crisis
An astounding 400,000 people died from an opioid overdose between 1999 and 2017, according to the CDC, with each victim tragically leaving behind a void in the lives of those who loved them. The rising death toll has touched every corner of our nation and has grown in recent years to become the leading public health crisis of our time.
Hundreds of states, cities, counties and other municipalities throughout the country have taken a stand to save lives, whether through state-filed actions or federal court cases consolidated in the Northern District of Ohio as part of the National Prescription Opiate Multidistrict Litigation. The litigation seeks to hold accountable the opioid industry companies allegedly responsible for this growing epidemic — opioid manufacturers, distributors and pharmacies — accused of deceptively marketing opioids while flooding communities with highly addictive drugs. Some state court cases are set for trial before juries in April and June of this year and MDL cases are scheduled to go to trial in September. The jurisdictions involved view the litigation as a necessary step and part of the solution to bring the opioid industry to the table and collaborate on the best way forward to abate this public health crisis.
It is my belief that this litigation will disclose some of the worst aspects about the healthcare industry in this country.
2. The Alarming Link Between Talc and Asbestos
If you look through your cabinets, chances are you'll find talcum powder, whether in a bottle of Johnson & Johnson Baby Powder, powdered makeup or any of the other numerous talc-based products that are staples in most homes. Unfortunately, what J&J won't tell you is that there's a possibility its talcum powder may contain traces of asbestos, a toxic mineral known to cause cancer. According to a recent report by Reuters, J&J knew for decades that its talcum powder products may contain asbestos but the company failed to inform the public, including failing to notify the FDA about a 1975 report that found asbestos fibers in five of 17 samples from its talc mine.
Due to talc and asbestos naturally occurring within close proximity to each other in the earth, asbestos may find its way into your bottle of baby powder, exposing you and other consumers to a litany of health risks. Johnson & Johnson's representatives have admitted in court that, when asbestos is present in the talc mine, the company cannot process the talc to remove all of the asbestos. Multiple women have successfully gone to trial in recent years against J&J alleging its products caused them to develop ovarian cancer when used for feminine hygiene. The company is also facing claims that its baby powder caused mesothelioma and other asbestos-related diseases from inhaling the powder. J&J continues to maintain that its products are safe, but a surge in litigation claiming otherwise is expected in 2019.
3. Hernia Mesh
Hernias are a common problem for millions of Americans, and — according to medical professionals at least — repairing them has become fairly routine. If those repairs are made with a defective product, however, the patient can suffer unexpected and potentially life-altering complications. Johnson & Johnson subsidiary Ethicon voluntarily withdrew its Physiomesh hernia mesh device from the market in 2016 after studies showed that it failed at a higher rate compared to similar hernia repair products. Concerns have been raised about similar devices, including Atrium Medical Corp.'s C-QUR Mesh, Composix® Kugel® Mesh patches manufactured by C.R. Bard subsidiary Davol, and many other hernia mesh devices manufactured by C.R. Bard. Currently, more than 4,000 Bard cases are being litigated in Rhode Island state court, making it the epicenter of the Bard hernia mesh litigation. Motley Rice has the first, two hernia mesh trials in the country beginning in July against C.R. Bard in Rhode Island. Our trial teams are also preparing for the first bellwether trials in Physiomesh and C-QUR for early 2020.    
4. Living in the Age of Data Breaches
If you do any business online (and even if you don't!) you're at risk of having your personal information stolen by hackers and cyber thieves. It's a reality many of us have begrudgingly come to accept. The jury is still out, however, on just how responsible large corporations are for the series of data breaches they so often fall prey to.
Take, for example, Equifax, one of the nation's three major credit bureaus and the source of one of the largest data heists in our country's history, affecting more than 143 million Americans — roughly half the country. Equifax was highly scrutinized for waiting more than a month to inform the public after it discovered the data breach. An investigation determined that a vulnerability on the company's website exposed credit card numbers, birth dates, addresses, Social Security numbers and other information used to commit identity theft.
Equifax is far from alone. Several companies, including 21st Century Oncology, Marriott, Facebook and Intel are currently engaged in litigation alleging they failed to protect the personal information of millions of Americans. Considering we're now living in the age of data breaches, it stands to reason that we'll see notable developments and more of this type of litigation in 2019.
5. Essure Birth Control
In a monumental announcement, Bayer HealthCare declared last year that it would cease sales of its permanent contraceptive device Essure in the U.S. by the end of 2018. The decision, however, came too late for the thousands of woman who have already allegedly suffered severe effects caused by Essure, a metal spring-like device implanted in the fallopian tubes. Complications allegedly include perforation of pelvic organs, unplanned hysterectomies required to remove the device and repair internal organs, and life-threatening ectopic pregnancy, among others. Despite the allegations, Bayer maintains that the device is safe and is only being removed from the market for "commercial" reasons due to a drop in sales. The women, however, will soon have their day in court, as the first of about 20,000 cases coordinated in California is expected to go to trial in 2019.   
The hope is that we continue to see positive developments in these and other cases, helping people who have been injured or wronged. To stay up to date on these issues, I encourage you to subscribe to The Motley Rice Law Blog here.
---
Subscribe to our blog if you'd like to have more content like this sent directly to your inbox.