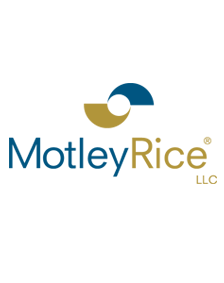 Vaping: the new, glamorous way to develop lung disease? | Causes, Not Just Cases®
Every year, new verbs are introduced into our vocabulary. From texting and tweeting to now vaping. For those of you who are not familiar with vaping, it's used to describe puffing an e-cigarette, also called a personal vaporizer (PV) or electronic nicotine delivery system (ENDS). They are battery operated and are automatically activated when the user takes a puff, inhaling an aerosol or vapor. There are many different types, but most have a heating element that turns the liquid solution into a vapor. The liquids are often flavored and include chemicals such as nicotine, propylene glycol, isoprene, formaldehyde, benzene - just to name a few. Additionally, six of the 24 compounds used to flavor the liquids are respiratory irritants.
E-cigs have seen a sharp increase in popularity in recent years, and are often marketed and, as such, viewed as a "safer" alternative to cigarettes. However, in public health circles, scientists and physicians have already questioned the safety of e-cigarettes. Now, the potentially harmful effects of the chemicals used in "vaping" are starting to draw more attention to flavorings-related lung disease.
Dr. Graham Atkins and Dr. Frank Drescher of the Dartmouth-Hitchcock Medical Center in Lebanon, New Hampshire, are set to release their findings of a case study in which a patient was diagnosed with an acute inhalational lung injury caused by his use of flavored e-cigarettes. The patient was admitted to the hospital twice within a month after using "strong flavored e-cigarettes." He was eventually diagnosed with acute hypersensitivity pneumonitis related to his use of electronic cigarettes. After not using the e-cig again, the patient in the study is reported to have "no further symptoms and a repeat chest CT and pulmonary function test at three months were normal."
Tip of the Chemical-Flavored Iceberg
Having represented and litigated flavorings-related cases for injured workers and people, I believe that cases like the one analyzed in the Atkins-Drescher study may be the tip of a massive public health hazard.
Many of the flavorings used in e-cigarettes contain diacetyl and/or acetyl propionyl, flavoring chemicals that are known to cause bronchiolitis obliterans, AKA, "popcorn lung", as well as other respiratory issues such as asthma and COPD. Bronchiolitis obliterans is an irreversible, and often deadly, obstructive lung disease. 
"Popcorn Lung" gained notoriety and its moniker by workers of popcorn plants which used diacetyl to flavor their products. Diacetyl and other flavoring chemicals are believed to pose a major threat to other workers at factories that use these chemicals as well as consumers, including people who vape e-cigs.
People affected often complaint of shortness of breath with activity, coughing, fatigue, wheezing, or unexplained fevers before being diagnosed with lung disease.
Learning more about vaping hazards
It appears to me as though the vaping industry is using the tobacco industry playbook, hooking their customers at an early age, to what I believe is a dangerous and addictive product, through the use of glamorous advertising campaigns. From 2013 to 2014, the usage of e-cigarettes tripled among high school students. While these are non-tobacco devices, they still serve as a nicotine delivery system.
As e-cigarettes gain popularity, it becomes even more critical to understand the hazards involved in vaping. Creating a generation of people hooked on inhaling dangerous chemicals like diacetyl and acetyl propionyl has the potential to become yet another public health disaster.
The public needs to be informed of this hidden health crisis and the potential dangers of using e-cigarettes. Unfortunately, the many have been lulled into the sense that these products are glamorous, fun, and "safe" through highly-successful marketing campaigns.
---
Authored by Scott B. Hall, a Motley Rice attorney from 2015 to 2021.