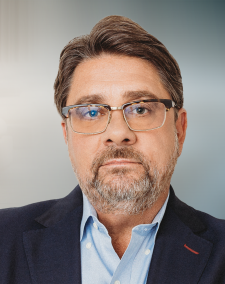 Vehicle Ignition Defect and Recall: GM needs to find the road to truth and safety | Causes, Not Just Cases®
Picture this: you're cruising down the highway, you hit a bump in the road and your vehicle stops running in the midst of traffic. Or this: one minute you're driving down a road, riding over a pothole, and the next minute you feel your engine begin to stall out and completely lose control of your vehicle.
These frightening, and in some cases deadly, scenarios reflect the experiences of several people that eventually led to a massive recall of about 2.6 million various General Motor vehicles for faulty ignition switches. The recalls involve a defect that can cause the ignition switch to shut off, which in turn may prompt the engine to stall, power steering and power breaks to be disabled, or the car's airbags to be deactivated. All of these are very scary scenarios that can lead to dangerous and deadly accidents. As parents, these are not scenarios we would ever want our children or families to be in.
Vehicle recalls are not abnormal. In 2013, nearly 22 million vehicles were recalled in 632 recalls, according to the National Highway Traffic Safety Administration (NHTSA). Most are not life-threatening, but it's important to call attention to any recalls that could cause physical or property damage, no matter how small or minor the defect or issue seems.
Most recently and significantly, in February and March of 2014, GM recalled 2.6 million Chevrolet Cobalts and HHRs, Saturn Ions and Skys, and Pontiac G5s and Solstices because of defective ignition switches. In their words, GM admitted that "a condition with the ignition switch…may allow the key to unintentionally move or switch to the 'accessory' or 'off' position, turning off the engine and most of the electrical components on the vehicle," including causing air bag failure in the event of a crash. The recall crisis is GM's biggest since emerging from bankruptcy in 2009. GM is in hot water, finding itself in the midst of congressional hearings and a probable criminal investigation.
So far, GM has linked the defect to 31 frontal crashes and 13 fatalities. These numbers have been questioned by consumer groups who believe that GM may be undercounting fatalities, partly due to a focus on airbag non-deployment cases.
News of this recall begs the question: Should GM have known earlier about these defects? Interestingly enough there are 133 cases, dating from June 2003 through June 2012, of consumers who took their concerns directly to GM dealers about vehicles that were unexpectedly stalling or turning off when going over bumps, or when the key was bumped. The comments from both consumers and GM technicians indicate that the ignition switch had been identified as the likely cause of the problem. To make matters worse, at the very same time that GM was receiving these consumer complaints, the company continued to deny that there was any defect. To this very day, GM has not reported the vast majority of these incidents to NHTSA or revealed them to the public. (See Supplemental Memo: GM – Warranty Claims).
To add insult to injury, the cost of the replacement switch to fix the faulty ignition switch linked to these reported fatalities would have amounted to a mere fifty-seven cents. Members of Congress discussed this fact on April 1 at a hearing on Capitol Hill while demanding answers from General Motors' new CEO as to why it took 10 years to recall these defective cars.
The Role of Products Liability Law
The essence of products liability law is to provide a cause of action for people harmed by an unsafe product against the ones responsible for designing, manufacturing, selling and/or furnishing the product. Holding corporations accountable for putting harmful products on the market is the most effective way to look out for consumers. It forces companies to take a more cautionary approach in deciding what products to put out and gives them an incentive to comply with reporting rules.
You may recall in 2012 when BMW had to shell out $3 million in civil penalties for failing to report safety defects to the federal government and National Highway Traffic Safety Administration (NHTSA) in a timely manner.
BMW agreed to make internal changes to its recall decision-making process to ensure timely reporting to both the federal government and consumers. About a month or so after the penalty was issued, BMW recalled 1.3 million vehicles worldwide for repair in view of potential problems with a battery cable cover in their 5-series and 6-series cars manufactured between 2003 and 2010. There was concern that the battery cable cover inside the trunk of some of these cars may have been incorrectly mounted. This issue had the potential to result in electrical system malfunctioning, the car failing to start and even charring or catching fire. According to BMW, no accidents or injuries had been reported as a result of the problem, however, they cited "precautionary safety measures" as the basis of the recall and notified the NHTSA.
In 2011, Toyota eventually issued a 3.8 million vehicle recall to address problems with a removable floor mat that could get stuck in accelerator pedals and cause crashes. Prior to the recall, despite consumers reporting the issue, Toyota didn't take action and was not held accountable until after a NHTSA inquiry into a California high-speed crash of a Lexus in which the accelerator became stuck and the driver couldn't stop the vehicle. Even something as minor as a floor mat can cause catastrophic injury, as it did in the case of Toyota. But until consumers reported it, and unfortunately after some people were hurt and traumatized, the recall need was not acknowledged.
No matter what the vehicle, you should feel secure while driving your vehicle and have peace of mind that your loved ones are safe. GM's lack of urgency in getting to the root of the problem and nonchalant attitude towards reporting has rightfully given many consumers a sense of distrust and insecurity.