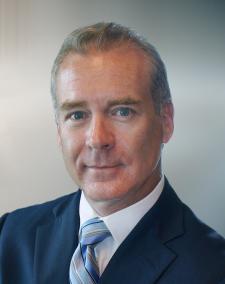 Vietnam Veterans: A long overdue welcome home | Causes, Not Just Cases®
Tonight, our neighbors at Patriot's Point here in Mount Pleasant are hosting a long overdue "Welcome Home You Never Got" party for our Vietnam veterans. Hundreds of service members, their families and others will gather at the Yorktown for the festivities, which will feature a barbeque dinner and a live band playing Vietnam era music.
We at Motley Rice are honored to be a sponsor of this special event and are honored to be joined by some of our veteran clients as well as their friends and families.
While geared toward the opening of Patriot's Points new Vietnam exhibit, this event is an opportunity to give thanks to all of our veterans, regardless of what era they served in. South Carolina has a long history of service in the armed forces. In fact, according to the VA, as of 2014, South Carolina is home to more than 417,000 veterans, including more than 148,000 from the Gulf War, 141,000 from the Vietnam era, nearly 31,000 from the Korean Conflict and over 13,000 World War II vets. So many South Carolinians sacrificed so much so that we might enjoy the blessings of liberty here in the Palmetto State and across the country.
The bravery of our troops when facing our enemies is legendary. All too often, however, our troops have faced hidden enemies in the form of toxic exposures: from asbestos aboard Navy ships, to Agent Orange in Vietnam, to toxic burn pits in the Middle East. And these exposures can cause our service members problems long after they have returned home and hung up their uniforms.
We at Motley Rice believe supporting our troops goes far beyond simply saying thanks. We think it important to take care of those who took care of us.
The event also coincides with the commemoration of the 50th Anniversary of the Vietnam War, which is being recognized from May 28, 2012 to November 11, 2025. In the Commemoration Proclamation, President Obama states, "While no words will ever be fully worthy of their service, nor any honor truly befitting their sacrifice, let us remember that it is never too late to pay tribute to the men and women who answered the call of duty with courage and valor."
We commend Patriot's Point for hosting tonight's event, an opportunity for us to help thank veterans … recognition and thanks I believe that should be given every day.