World Wish Day: Motley Rice to grant a special wish
MOTLEY RICE GRANTS 8-YEAR-OLD BOY'S WISH
Plaintiffs' Law Firm Motley Rice will grant wish on World Wish Day® through the Make-A-Wish Foundation® of South Carolina
MT. PLEASANT, S.C. - April 27, 2011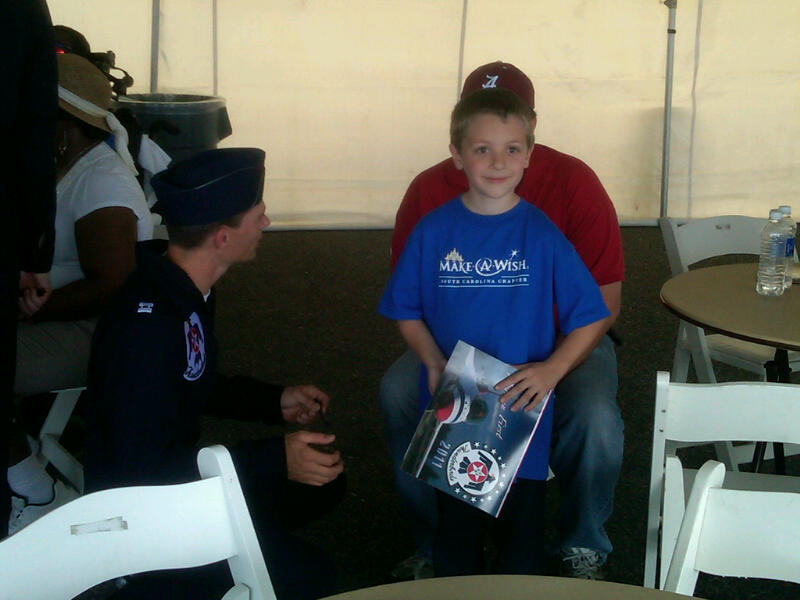 WHO: Motley Rice is making a wish come true on World Wish Day, April 29, in celebration of the 31st anniversary of the first wish granted by the Make-A-Wish Foundation. Motley Rice will grant 8-year-old Joey's wish to meet his favorite magician, Criss Angel, and see him perform in Las Vegas. Joey is from Summerville and suffers from Cystic Fibrosis.
WHAT: Motley Rice is hosting a Wish Party at the Mt. Pleasant office for Joey and his family to celebrate the granting of his wish that will include a special guest performance by VanDoren the Magician. The firm is also hosting a "Five for Flops" Day on Friday, April 29, allowing employees to wear flip-flops to work on that day for a $5 donation benefiting the cause. In addition to those donations, Motley Rice is donating $5,000 towards granting Joey's wish.
WHEN: Friday, April 29, 2011, at 2:00 p.m.
WHERE:
Motley Rice Building (off of Patriot's Point Blvd.)
28 Bridgeside Blvd.
Mt. Pleasant, SC 29464
EDITOR'S NOTE: Media is invited to cover this event. Please contact Alicia Ward in advance to confirm your attendance.
About Make-A-Wish Foundation: The Make-A-Wish Foundation grants wishes to children with life-threatening medical conditions to enrich the human experience with hope, strength and joy. The South Carolina chapter grants more than 130 each year and has never turned down a medically qualified South Carolina child for a wish. The average cost of a wish is $6,000, and 87% of every dollar raised goes toward wish granting. Make-A-Wish Foundation is funded through private donations from individuals, companies and special events such as golf tournaments or auctions. For more information please visit www.sc.wish.org.
About Motley Rice LLC: Motley Rice lawyers are recognized for their willingness to litigate complex civil cases. They litigate occupational, public health, anti-terrorism and human rights cases, including their groundbreaking lawsuit against terrorist financiers on behalf of 9/11 families. Motley Rice lawyers' experience taking on large corporate wrongdoers began when they began handling asbestos litigation in the 1970s and then took on the four largest tobacco manufacturers in the 1990s, resulting in the largest financial resolution of civil litigation in U.S. history. It is a priority and the culture at Motley Rice to invest in the communities in which we work and live. Motley Rice is headquartered in Mt. Pleasant, S.C., and has additional offices in California; Connecticut; New York; Rhode Island; Washington, D.C.; and West Virginia. Motley Rice LLP operates the California office. For more information about Motley Rice or the firm's charitable contributions committee, click here or contact Motley Rice member Michael Elsner (NY, SC, VA) at 1.800.768.4026. Connect with us on Facebook and Twitter.
Media Contacts:
Carmen Scott, Motley Rice Member Attorney and Make-A-Wish Foundation® of SC Board Member, 843.216.9160; [email protected]
Alicia G. Ward, Director of Marketing and Communications o. 843.216.9548 c. 843.532.7011; [email protected]