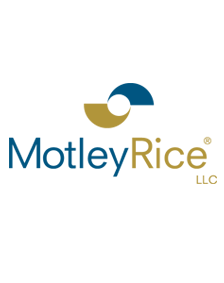 Youth vaping/e-cig use on the rise as states, cities push for protections | Causes, Not Just Cases®
If it wasn't certain before, it is now: Vaping among today's youth has reached crisis levels. If you have any doubt, look at the numbers. Even as traditional cigarette use has and continues to decline among high school students, vaping "increased alarmingly" between 2017 and 2018 by 78 percent, according to the FDA, to more than 3 million American teens. Shockingly, when accounting for middle schoolers, that number rises to more than 3.6 million.
There are several causes for concern, but one of the most troubling is that many children are taking up vaping under the false belief that these devices are a safer alternative to cigarettes. Tobacco is the leading cause of preventable disease and death in the U.S. When e-cigarettes were factored into the equation, we saw a 38 percent increase in overall use of tobacco products among high school students during the same 2017-2018 time period, and a 29 percent increase among middle schoolers.  
No one knows the true long-term effect of these devices. Despite already being available for mass consumption, vaping devices have not yet been adequately tested or approved by the  FDA. The agency has granted manufacturers until 2022 to submit applications for approval, but by then it may be too late for millions of children..
"As adolescent brains are still developing, nicotine exposure during youth and young adulthood can change the way the brain works," the FDA said, "leading to a lifetime of addiction and, in some cases, causing long-lasting effects such as increased impulsivity and mood disorders."
Even more upsetting – the number of youths using e-cigarettes has increased at such a rate that it negates declines in tobacco use that were reported in recent years, the FDA says.
I believe that one reason for this increase has been the use of flavors that are attractive to children and marketing by e-cigarette companies specifically targeted to tweens and teens. My colleague Tope Leyimu discussed this more in a blog last year.
By marketing to children, the vaping industry is threatening to undo decades of hard-fought public safety improvements that were achieved through the tobacco Master Settlement Agreement in the 1990s with hopes of protecting future generations from suffering similar pitfalls.
Government actions to regulate e-cig access
Rather than stand by and watch decades of progress be undone, dozens of states and cities throughout the country are taking the situation into their own hands by considering legislation as a means of reining in the vaping industry. At least 16 states and 470 localities have passed laws in recent years raising the minimum age for tobacco sales to 21. The states that have are: Arkansas, California, Connecticut, Delaware, Hawaii, Illinois, Maine, Maryland, Massachusetts, New Jersey, Oregon, Texas, Utah, Vermont, Virginia and Washington, in addition to Washington, D.C.
San Francisco city leaders have taken things a step further by unanimously voting this week to pass a bill that would ban the sale of e-cigarettes within city limits that haven't been approved by the FDA — all of them. The ordinance will go into effect 30 days after being signed by the city's mayor, making San Francisco the first city to issue such a ban. More cities may follow.   
The CDC has said in no uncertain terms that, "if cigarette smoking continues at the current rate among youth in this country, 5.6 million of today's Americans younger than 18 will die early from a smoking-related illness. That's about 1 of every 13 Americans aged 17 years or younger who are alive today."  
Nicotine-free, but not harmless
Even e-cigarettes that are nicotine free and purport to expel "harmless" water vapor pose hidden dangers. Flavors like mango, bubble gum and cotton candy that are seemingly formulated and marketed to appeal to children may often contain toxic flavoring chemicals such as diacetyl, which has been linked to severe, permanent lung disease. Additionally, e-cigarettes may contain volatile organic compounds, cancer-causing chemicals, and heavy metals like nickel, tin and lead, all of which could cause lasting health effects for children who vape.
San Francisco's e-cigarette ban makes it clear that efforts to curve the alarming increase in e-cigarette use and protect the nation's children from inevitable harm are gaining momentum. We've seen firsthand in this country the immeasurable toll on human health and life that tobacco can take when left unchecked. If your state or city hasn't taken a stand to protect children from falling victim to this new epidemic, consider contacting your state or federal legislators. To ignore the reality before us would not only be a mistake … it would let our children down when they need us most.
---
Subscribe to our blog if you'd like to have more content like this sent directly to your inbox.
Authored by Scott Hall, a Motley Rice attorney from 2015 to 2021.