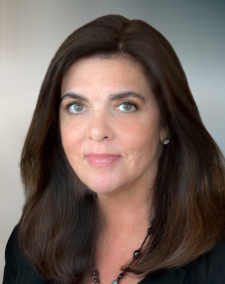 GM's "unprecedented steps" to "withhold information" and conceal the deadly ignition switch defect
The June 2015 release of a due diligence review by the NHTSA and an internal audit report by the US Department of Transportation show how GM concealed the massive 2014 ignition switch defect and recall that has now been linked to more than 120 deaths.
The NHTSA report clearly calls out GM for taking "unprecedented steps" to conceal the deadly ignition switch defect.  NHTSA also accepts that its own agency has vulnerabilities and areas in which it can improve, and is taking steps to address those issues accordingly.
However, instead of shedding additional light on NHTSA's finding that "GM has been aware of the ignition switch problems in the Cobalt as early as 2004, and in the Ion as early as 2001, and that they failed to report the defect until 2014," NHTSA instead became caught in the accusatory crossfire.
Blame that otherwise should have been shouldered by GM for not admitting and recalling this defect early on—or at the very least, informing the public of the defect—was instead refocused on an already overburdened and understaffed regulatory agency.
The difference between "concealment" and "oversight"
I am not suggesting that NHTSA is blameless in the GM ignition switch recall saga. NHTSA has already admitted to a lack of effectiveness in its defect investigation system and has acknowledged that its burden rapidly outgrew the original framework.
When it comes to identifying and taking action regarding a defective product, however, there is a significant difference between concealing a previously identified defect and failing to identify a recurring safety issue in a sea of complaints that, in 2014, averaged out to 330 complaints a day in which 50 to 75 percent "incorrectly identify the affected parts and roughly 25 percent do not provide adequate information to determine the existence of safety concerns," according to one screener's estimate in the DOT's audit report.
According to the NHTSA's "Path Forward" report, GM's ignition switch recall is "one of the most significant cases in NHTSA's history, not only because of the tragic toll of deaths and injuries, or the technical challenges it presented, but because of the unprecedented steps the manufacturer took to conceal a deadly defect."
The report elaborates the steps throughout its assessment of the timeline leading up to GM's eventual issuing of the initial recall in early 2014, pointing out that "From 2007 to 2013, GM faced litigation on several more air bag non-deployment fatalities and was repeatedly warned by outside counsel that a defect existed. However, GM failed to make a defect determination and did not provide the required notification to NHTSA."
Even US DOT Inspector General Scovel noted in his audit report that "manufacturers routinely mis-categorize safety incidents," describing how NHTSA staff reported that some manufacturers would avoid using the word "fire" and instead use a phrase such as "strange odor" to avoid categorizing an incident as fire-related.  GM intentionally omitted the word "stall" from its Technical Service Bulletins on the ignition switch defect in 2005 to avoid triggering a NHTSA investigation.
"Mis-categorizations such as these compromise ODI's [Office of Defects Investigation] efforts to quickly identify potential safety defect trends," Scovel stated.
Masking the truth
To elaborate on automakers' tendency toward mis-categorization, Scovel used examples from GM.
"GM's categorization of early warning reporting data related to the faulty ignition switch may have masked potential trends," Scovel stated, describing how GM assigned two separate codes, "Engine or Engine Cooling" and "Electrical," to two separate field reports, both of which essentially described the same issue—how jostling or minor impacts could result in the engine shutting off. In another case, Scovel even wrote that an incident in which the driver's knee accidentally hit the car keys in a 2003 Ion, causing the car to shut off, should have been coded as "Electrical Systems: Ignition: Switch" instead of the codes used: "Unknown or Other" and "Exterior Lighting: Headlights: Switch."
While Scovel and others may call this mis-categorization, to me, this rings of a blatant attempt at concealment.
This perceived pattern of concealment was further noted in GM's own internal investigation, the Valukas Report, which described how GM employees received formal training on how to write about safety issues—reports which the NHTSA uses to help identify potential problems—which included providing them with a number of words to avoid and offering suggested replacements such as "issue, condition or matter" instead of "problem" and "does not perform to design" instead of "safety" or "defect."
Perhaps most troubling for the legal profession, the NHTSA report noted that "GM's responses [to NHTSA] often contained very little information and included invocations of legal privilege."
Increasing accountability
In its assessment of how it plans to "improve its ability to detect and investigate defects and protect the American public," NHTSA's first point is to "Increase the accountability of the automotive industry," stating that, "Under the Safety Act, manufacturers play a vital role in roadway safety, which is why it is particularly troubling that GM withheld information, failed to provide timely responses to NHTSA's requests and used evasive techniques to distract NHTSA from potential defects."
NHTSA admitted its vulnerabilities and is addressing the areas of improvement needed within its defects investigations practices. Legislation has been introduced by way of the Vehicle Safety Information Act (HR 1181) that would allow "for increased and improved public access to motor vehicle safety information, enhanced tools and accountability for the National Highway Traffic Safety Administration, and protection of motor vehicle consumers."
Faced with two of the largest recalls on record in the United States, NHTSA is not only stepping up and accepting its share of the blame, it is offering a path forward to try to improve safety and effectiveness to the benefit of the safety of our roadways.
Can we say the same about GM?