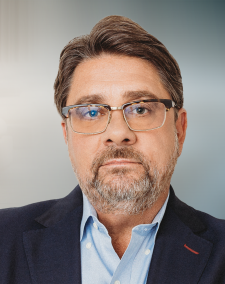 10 seconds may save your summer vacation | Causes, Not Just Cases®
It may take a couple extra seconds out of your summer vacation time this year, but taking a few small steps to ensure your family's safety while on the road or during your vacation stay could save you from some mishaps down the road.
Safe Pack for Car Travel
Even though it might look like you have room for an extra box of snacks in your vehicle doesn't mean you should wedge it in. All vehicles have a maximum load capacity and when you pack your vehicle beyond that, or if you put too much weight on the roof, you're leaving it open to possible damage and/or imbalance. Don't pack beyond your load capacity and follow best packing practices, which include:
All items should be properly secured and the driver should still able to see through the back window.
Before you start driving, consider having the oil changed, all fluids topped off and your tires properly filled and inspected for defects such as worn tread, puncture damage or bulging sidewalls.
Heavier items should be kept on floor level and toward the front and center of the vehicle.
Check Carbon Monoxide Detectors
Unfortunately, the safety of any vacation home or hotel room can never be guaranteed. In 2013, four deaths were linked to a carbon monoxide leak in one North Carolina hotel room. More than half of states currently have laws requiring CO detectors in certain residential buildings, but if your rental does not include a CO detector, consider bringing a portable one with you.
Run Through Your Safety Evacuation Plan
Even if your escape route is as simple as opening a ground floor window, it's important to physically run through a quick evacuation route with your family when you first check-in to a rental or hotel room. Waking up suddenly in a strange place can make anyone feel confused and disoriented. Doing an actual run-through can help ensure that everyone knows where to go and where to meet up in the event of an emergency. If possible, each person should have two possible escape routes in the event that one is blocked.
Double Check Fire Alarms/Smoke Detectors
Smoke detectors can be checked simply by hitting the "test" button on each alarm. Ideally, there should be one on every level of the home and inside and outside each sleeping area. Additionally, it would be helpful to check on and take care of any potential fire hazards such as frayed electrical cords and furniture within three feet of a fireplace or heater. If there are any problems when you arrive, contact your rental company or contact immediately and ask them to remedy it.
For a full home fire safety checklist, visit the U.S. Fire Administration section of the FEMA website.
Avoid Firepots and Other Gel-Fueled Fire Sources
Firepots and other gel-fueled fire features have been reported to cause serious second- and third-degree burns if the burning liquid comes in contact with skin. In 2011, the U.S. Consumer Product Safety Commission received reports of 57 injuries and two fatalities related to gel fuel, which was allegedly exploding and spattering flaming gel on bystanders. CPSC also notes that gel fuels are "difficult to extinguish with water. Patting the fire off of someone can spread the gel and the fire onto the person trying to put out the fire." Gel fuel fumes may also explode, so take caution if you decide to use them, especially when refilling the gel.
Be Careful Using Residential Elevators
Residential elevators can be convenient in a multi-level home and a desirable home amenity when choosing a vacation rental. But a vacation can turn tragic when an elevator in the home is used by unsuspecting young children. Incidents involving small children becoming trapped in elevator shafts, pinned between doors or caught between floors have been reported in newspapers and by safety personnel across the country. If your rental unit includes a residential elevator, check with the rental property manager/owner as to whether the elevator is in good working condition. If you have children and you do not wish to use the elevator, ask if there is a key that will make it inoperable. If you decide to keep it operational during your visit, be sure to demonstrate its proper use with your family. Additionally, if the elevator is an older model and/or you have small children, ensure that the elevator has been equipped with space shields that fill the gap between what appears to be a regular door and the accordion door so a child can not fit in that space.
Be Smart About Golf Carts
When a rental unit includes the use of a golf cart, be sure to make yourself aware of both state and municipal laws governing golf cart use. Regarding general safety in maintenance, don't charge a golf cart in the same place where gas-powered vehicles are kept, or near an open flame or source of ignition and do not leave one charging overnight.
Summer vacations are wonderful opportunities for catching up with your family and friends, soaking up some sunshine and enjoying life outside of the office, if even for a brief time. Taking a few extra minutes and making sure your car, your residence and your family are safe can make all the difference.