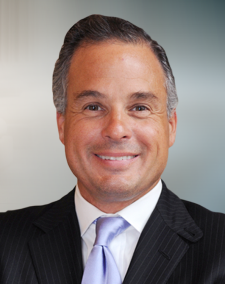 Pleading antitrust injury in the absence of FDA approval of a drug | Causes, Not Just Cases®
Nine months of negotiations, an agreed-upon set of purchase terms and clinical trials already in progress according to FDA requirements—if a drug manufacturer has completed all of these in anticipation of purchasing the rights to a drug, is that proof enough that it was prepared and intended to enter the pharmaceutical market with it?
It is, according to the U.S. District Court for the Central District of California. By making it possible for a company to prove intent and preparedness to enter the market, antitrust law gained significant ground in the struggle to stop certain branded pharmaceutical manufacturers from engaging in anticompetitive conduct designed to prevent or delay market entry by lower-priced potential competitors.
This is exactly what happened in Retrophin Inc. v Questcor Pharmaceuticals, Inc.
The drug company Retrophin was fully prepared and intended to purchase an adrenocorticotropic hormone (ACTH) drug called Synacthen from manufacturer Novartis AG, with the goal of attaining FDA approval and selling the drug in the United States.
Used to treat infantile spasms and nephrotic syndrome (a protein-loss disease often resulting from kidney damage), ACTH drugs are rare, with drug company Questcor Pharmaceuticals being "the sole provider in the United States of approved therapeutic preparations of ACTH."
By purchasing the ACTH drug Synacthen, Retrophin would have been able to enter the Questcor-dominated ACTH market in the U.S. Instead, after Retrophin spent nine months in negotiations and reached purchase terms with Novartis, Questcor swept in and purchased Synacthen, thereby securing its monopolistic hold of ACTH drugs on the market.
Questcor's Attempt at an ACTH Monopoly
Originally, when Questcor first acquired the rights to Acthar, the drug was being sold for $50 a vial or less. After receiving FDA approval to exclusively market the drug in the U.S., Questcor raised the price to $28,000 a vial – yes, $28,000 a vial.
Questcor then bought the rights to Synacthen from Novartis AG on the same day its competitor, Retrophin, was scheduled to purchase those rights.  Unlike Questcor, Retrophin intended to bring Synacthen to market at a significant discount for consumers. After Questcor "swept in" and bought Synacthen, Retrophin endeavored to design its own Synacthen-like drug using the same active pharmaceutical ingredient in order to come to market.  There was no guarantee, however, that the new drug, RE-034, would receive FDA approval and come to market.
Retrophin sued Questcor alleging violations of federal and state competition law.  Questcor moved to dismiss the complaint arguing, among other things, that:
(i) Retrophin did not allege it likely would have obtained FDA approval for Synacthen;
(ii) That Novartis AG would have licensed Synacthen to Retrophin had Questcor not obtained the rights; and
(iii) the potential entry path through RE--034 is speculative.
The court rejected these arguments on the ground that a plaintiff can allege facts sufficient to indicate its intent and preparedness to enter the market as well as the likelihood it would enter the market. The Court found Retrophin sufficiently alleged intent and preparedness to enter the market, thus sufficiently pleading antitrust injury.
The case is Retrophin Inc. v. Questcor Pharmaceuticals Inc. 14-26-JLS (C.D. Cal) (JPRx). To read the motion to dismiss discussed above, click here.
---
Subscribe to our blog if you'd like to have more content like this sent directly to your inbox.