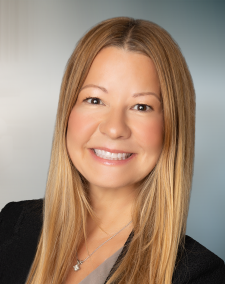 Nursing home patients dependent on others to protect them from COVID-19 | Causes, Not Just Cases®
Caring for a loved one from a distance can be difficult under normal circumstances for the families of patients who reside in nursing homes and long-term care facilities, let alone during unprecedented times like what we're seeing now due to COVID-19. If you're in this situation, then there's probably no end to your list of questions or the depth of your worry and concern. Will my mother be safe? When will I get to see my father again? Do the men and women charged with their care have what they need to keep them well? Millions of families around the globe are grappling with the same thoughts, with no clear answers given the ever-changing nature of this crisis. While there is little within our control, there are steps that you can take and questions that you can ask to help ease your fears and provide you further insight on your loved one's care and needs during this troubling time.
Monitor news in their area
If you live far away from your loved one, news reports will most likely be the quickest and easiest way to gather information about the pandemic's toll in their area, nursing home visitor restrictions, shelter-in-place orders and other issues that may affect your ability to care for your family member.   
For example, it wasn't long ago that Washington State was identified as one of the earliest COVID-19 clusters in the country. As the situation unfolded, news reports quickly zeroed in on heartbreaking events at one nursing home in particular, Life Care Center in the city of Kirkland, north of Seattle. Poignant images of families reduced to gazing at their loved ones from the other side of a windowpane spoke volumes at a time when the pandemic's true severity was still hypothetical for much of the country. By March 18, a CDC report linked 129 cases to the facility, including 81 residents, 34 workers and 14 visitors. Sadly, the total cases recorded at the time included at least 37 deaths.
While Life Care Center of Kirkland was the first nursing home thrust under the national spotlight during this pandemic, it is far from the only one providing skilled nursing care for the very demographic that authorities have deemed most susceptible to COVID-19. The situation did, however, serve as a case study on the devastating effects when shortcomings occur at long-term care facilities.
The Centers for Medicare and Medicaid Services issued more than $600,000 in fines after an inspection at Life Care Center of Kirkland found, "serious deficiencies to be widespread and constituting in Immediate Jeopardy to resident health or safety." Points of concern included the lack of an infection control surveillance program at the facility and the failure to report to the State Department of Health in a timely manner. The facility has until September to address the agency's concerns or risk losing federal funding, according to news reports.
If you can't physically see for yourself the conditions at your loved one's facility right now, reports such as these and other developing news will help you understand the pressing issues and types of questions that should be the focus of your conversations with your loved one's caregivers.
Visit Medicare.gov for more information on how to compare nursing homes, including the quality of care and staff at your loved one's facility.
Ask about preparedness
During a pandemic, proper planning can be the difference between life and death, especially for vulnerable populations who live in close quarters, such as nursing homes. To keep your loved one safe, it is imperative that their caregivers follow the latest state and federal guidelines governing their type of facility. Guidelines, which may change by the day, can typically be found by reviewing the CMS and CDC websites, among other official sources.
Read the CMS guidelines for long-term care facilities dated April 2, 2020.
Make note of specific questions to ask your loved one's facility to confirm they are following best practices. Specific areas to discuss include:
Details on their quarantine policy
Steps they're taking to reduce infection
Screening policies for staff and visitors
The staff's use of appropriate personal protective equipment (PPE)
The ease of transfer to local hospitals
The facility's use of separate staffing to avoid cross-exposure between neighboring facilities
Make use of technology
Nothing can make up for being able to touch and hold your loved one, but technology can fill in the gap during times of isolation. If your loved one is able, consider trying video calls and virtual chats to help not only spend time with them, but see a glimpse of the conditions within their facility.
Apps and other platforms for video chats are plentiful, including several free options listed here.
If your loved one isn't able to make use of such technology, talking on the phone at least once a day can still lift their – and your – spirits while gathering valuable information.
I think my loved one is in danger. Now what?
If you suspect your loved one is in danger or that their facility isn't following best practices, try talking with the Administrator or Director of Nursing about your concerns. If they fail to resolve the issue, consider reporting your concerns to the agency that oversees nursing homes in your state or to the CMS.
A lawyer with experience in nursing home litigation can also help determine ways to hold the facility accountable and implement change if its failures, abuse or neglect caused your loved one to suffer injury or death.
Navigating this new normal is challenging to say the least, but our loved ones in long-term care facilities rely on family and caregivers to keep them protected since they are unable to do so for themselves. We can't allow one of our most vulnerable populations to slip through the cracks, no matter what obstacles we face.
---
Subscribe to our blog if you'd like to have more content like this sent directly to your inbox.