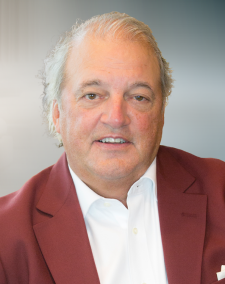 The dirty truth about Volkswagen's "clean diesel" | Causes, Not Just Cases®
"So let's be clear about this: our company was dishonest with the EPA and the California Air Resources Board, and with all of you. And in my German words, we have totally screwed up," - CEO of Volkswagen Group of America, Michael Horn
For more than six years, Volkswagen manufactured and marketed vehicles as clean and green to unsuspecting consumers. VW even accepted an award for "Green Car of the Year" from the Green Car Journal for its 2009 Jetta TDI. Now, VW admits it designed the vehicles to trick emission testing and the vehicles in fact emit 35 to 40 times more pollutants than it promised. 
It's shocking how many dirty lies and acts of deception have been unearthed over the years, committed by some of the world's largest automakers, and Volkswagen's blatant admission is only the latest in what is starting to look like a veritable mountain of buried truths. Only a few short months before, we were still reeling from the Takata airbag recall of more than 23 million potentially deadly airbags installed in vehicles made by 10 major automakers. Shortly before that, we were trying to wrap our heads around the sheer number of vehicles being recalled by GM and the consistent ascension of the death count linked to its ignition switch defect, which now stands at 124.
And now, following the notice of violation issued by the Environmental Protection Agency on Sept. 18, 2015, that called out VW for cheating on emissions testing, owners and lessees have been waiting with baited breath, and growing impatience, to learn what the German automaker plans to do about it. And with 11 million vehicles affected—close to 500,000 of those in the United States—the demand for a solution is becoming louder every day.
Emissions cheating device
According to the Associated Press, "German weekly Bild am Sonntag reported that VW's internal investigation has found a 2007 letter from parts supplier Bosch warning Volkswagen not to use the software during regular operation," and a separate paper, the Frankfurter Allgemeine Sonntagszeitung, cited these same investigations in reporting that a technician raised concerns about emissions levels as early as 2011. The software Bosch warned about was apparently the now-infamous "defeat device."
The defeat device VW used was installed on 2.0-liter TDI diesel engines between 2009 and 2015, particularly those engines coded EA189. The defeat device forced the engine to emit less nitrogen oxide pollutants during official testing procedures but, according to the EPA, during regular operations the pollutant levels could reach up to 40 times the legal limit.
From research paper to international corporate scandal
The disparity between actual emissions and tests results was discovered in 2013 by a group of researchers at West Virginia University, who were commissioned by the International Council for Clean Transportation (ICCT) to test diesel car emissions. After testing a 2012 VW Jetta and a 2013 VW Passat, the researchers were shocked to discover the level of pollutants being emitted by cars that tested within permissible limits during lab testing.
By May 2014, the ICCT had alerted the EPA and the California Air Resources Board (CARB) to the issue and CARB soon began its own investigation. In December 2014, VW issued a voluntary recall of all U.S. diesel car models from 2009 to 2014, but subsequent tests still showed excessive pollutants.
From suggesting a software fix to CARB to stating that the problems might just be a technical issue or unexpected conditions, VW refused to acknowledge their deception until both the EPA and CARB threatened to withhold its certification for its 2016 diesel models.
It should be noted that during the entire time that VW was speaking with the EPA and CARB about these controversial test results, it continued to run its "clean diesel" commercials without a hitch, although VW claims that these were not intended to misinform the public.
VW's internal investigation digs into scandal origins
As of early October, VW's internal investigation into the emissions scandal allegedly began focusing on two engineers, Ulrich Hackenberg and Wolfgang Hatz, both of whom were put in charge of VW's research & development and engine development shortly after the now-former CEO Martin Winterkorn was made chief executive officer in 2007, as well as VW's brand developer Heinz-Jakob Neusser. While the results of the investigation have not yet been disclosed, all three men have been placed on suspension.
The dirty truths: GM, Takata and VW
It's incredible to me not only how quickly this scandal came out after the GM and Takata fiascos were announced, but how vast their alleged deceptions are apparently turning out to be and, sadly, how alike they are in the amount of irreparable harm they've caused the public. From GM's alleged decade of deception to Takata's alleged concealment of its airbag defect to VW's alleged seven years of knowledge about its defeat device, the length of time these manufacturers got away with allegedly full knowledge of the possible harm they could cause is reprehensible. And the numbers speak for themselves: 124 deaths linked to GM's ignition switch defect, at least eight tied to Takata's exploding airbags and now, a report from the Associated Press has found that the level of pollutants released could be responsible for up to 94 deaths over seven years.
The time to put a stop to the self-perceived autonomy of auto giants is now. Firmer regulations are one thing, but the lies and deceit need to stop at the source. The auto industry must be held truly responsible for the terrible harms it has caused and continues to cause, and we need to make this statement now if we're to see any true change.