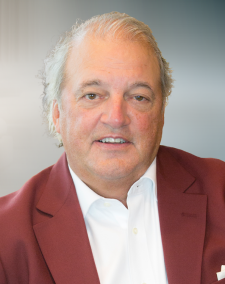 Landmark National Opioid Settlements: "Big Three" Distributors and Johnson & Johnson | Causes, Not Just Cases®
Today, frameworks for nationwide settlement agreements to resolve litigation regarding the nation's opioid crisis were announced. The two proposed agreements are with the United States' largest pharmaceutical distributors, or the "Big Three," McKesson Corporation, Cardinal Health, Inc., and AmerisourceBergen, and with opioid manufacturer Johnson & Johnson.
The Big Three will contribute $21 billion, and Johnson and Johnson will contribute $5 billion, to total $26 billion. In 2019, a group of Attorneys General attempted to stop the Ohio Subdivision trial with a last minute "global" settlement, prior to the settlement I helped reach on the eve of trial for Summit and Cuyahoga Counties, Ohio. The proposed "global" agreement had several challenges that my colleagues in the federal multidistrict litigation and I questioned. We set out to try to turn the original proposal into something that could be accepted by the local governments and would work for all. Once it was determined and agreed we may be able to work with it, we went to work. The agreement announced today isn't perfect, but it is a way to provide assistance to states and subdivisions, if they agree to the settlement, as well as changes in conduct for these companies regarding their handling of prescription narcotics.
It's important to know that litigation continues against other opioid industry defendants, including pharmacies. This proposed settlement does not resolve all of the ongoing litigation.
How this agreement works
It goes without saying that this is a very complex settlement agreement. There are several components of the agreement to keep in mind. The biggest factor is that it is "state-centric" meaning that State Attorneys General (from the 49 qualifying states) have 30 days to consider it. If a state Attorney General accepts, then and only then can subdivisions in that state determine if they accept it.
The second largest factor is that each group of settling defendants independently determine if they have "critical mass" and if the agreement proceeds. This "critical mass" number is unknown to plaintiffs for both states and subdivisions. If the defendants don't think enough states agree to it, then the settlement likely does not move forward. Similarly, if they reach their goal of state acceptance, but not of local subdivisions, then the settlement likely doesn't move forward. This is because the Big Three and J&J need to know that this settlement will resolve the vast majority of their involvement in opioid litigation, present and future. Johnson and Johnson and the Big Three may also have different critical mass thresholds, so the deal could move forward with one group and not the other.
If approved, the earliest settlement payments may reach some communities as soon as first quarter 2022, with AmerisourceBergen, Cardinal Health and McKesson agreeing to pay off their total sum over the course of 18 years. July 2022 will be payment year 2 and the remaining 16 payments are made in July of each following July. Payments from J&J will be spread over seven years, with 80% paid in years 1 through 3. Both settlements restrict what the funds can be used for, with the bulk of the funds going toward abatement and remediation of the opioid crisis.
Corporate reform and conduct changes
Another component of these agreements is an injunction, meaning stipulations and corporate changes these companies agree to if the agreement is accepted. Johnson and Johnson and all of its subsidiaries have agreed to a 10-year prohibition on the manufacturer, sale and distribution of its opioid products, limits on its lobbying initiatives and ending funding to third parties to promote opioids. Additionally, the settlement provides for industry reforms with distributors McKesson Corporation, Cardinal Health, Inc., and AmerisourceBergen will implement for at least 10 years from the effective date of the settlement. This includes having a Chief Diversion Control Officer that will oversee the terms.
Most importantly, it includes the creation of a centralized, independent clearinghouse through which the Big Three distributors will be required to account for their own shipments as well as those of the other distributors in order to detect, stop and report suspicious orders. This is a major change in how the three largest pharmaceutical distributors track and share distribution data, which they have never shared with each other before, and will help prevent over supply of drugs into communities.
Other conditions include strict independence from the sale of controlled substances and the sales department, including no salaries or compensation tied to the direct sale of opioids or other controlled substances, training, red flag monitoring, customer onboarding, perform ongoing due diligence, conduct customer site visits, use thresholds to identify potentially suspicious controlled substances orders from customers, report suspicious orders and more.
Lives at stake
The Centers for Disease Control and Prevention on July 14 reported new stark and staggering data: drug overdose deaths rose by nearly 30% in the U.S. in 2020, a signal of pandemic stresses and the continued work to be done. Now more than ever, states and subdivisions are struggling to find resources to combat the opioid epidemic and save their residents and future generations. And taxpayers shouldn't have to shoulder this burden. Companies that created the opioid epidemic should shoulder the burden.
It is ultimately up to the states and then subdivisions, if they qualify, to determine the avenue best for their residents. Do they accept the agreement or pursue other alternatives? If they don't accept the agreement, is lengthy litigation against the distributors and/or Johnson & Johnson, requiring significant time and resources, realistic? There is also the possibility that, if the defendants receive significant judgments against them in trials, that they have to enter bankruptcies, along with other possible outcomes that may not be favorable for plaintiffs.
It is a delicate balance and it is unknown now what state participation will be. After 30 days, we'll have a much clearer picture of how many states accept this agreement and the best path forward for the subdivisions. Until then, I encourage local leaders to read the agreement, ask questions and keep in mind, this is one piece of the puzzle in the opioid litigation involving four defendants. Once you are confident you know what is best for your residents, work to advocate on their behalf.
Jayne Conroy of Simmons Hanly Conroy, Paul T. Farrell Jr. of Farrell & Fuller Law LLC and I are co-lead counsel of the Plaintiffs' Executive Committee. Another important member of our team, Paul Hanly of Simmons Hanly Conroy, sadly lost his life to cancer in the weeks before this deal was reached. The extent of Paul's influence on this litigation for communities facing the opioid epidemic cannot be overstated. We continue this work in his honor.
Additionally, Paul Geller of Robbins Geller, Peter Mougey of Levin Papantonio, Elizabeth Cabraser of Lieff Cabraser and Chris Seeger of Seeger Weiss joined me in negotiating the terms of this settlement deal.
Visit the PEC's website for more information. 
---
Subscribe to our blog if you'd like to have more content like this sent directly to your inbox.