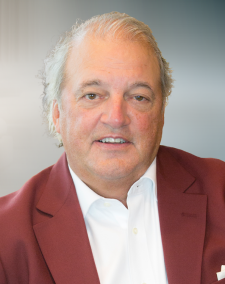 Significant opioid relief finally on the way | Causes, Not Just Cases®
Defendants confirm abatement fund disbursements to communities to begin this summer
Today's announcement that the biggest three opioid distributors AmerisourceBergen, Cardinal Health, McKesson and manufacturer Johnson & Johnson will move forward and finalize $26 billion in opioid funding comes as welcome news for the millions of families, first responders and others nationwide who know all too well that relief for the opioid crisis is desperately needed.
Our firm and thousands of other attorneys, and legal staff as well as elected officials and government employees from across the country have been working since 2014 to help end our country's opioid epidemic through state and federal litigation, and the settlements with these four companies have been more than three years in the making. 
There has never been a doubt in my mind that this agreement is the surest and quickest path forward for these defendants to compensate communities hurt by and battling the opioid crisis. Estimates are that many communities may begin receiving funds as soon as this summer. 
Today, I want to recognize the below highlights of the agreement that resonate with me.
Opioid settlement highlights
Thousands of communities and states agreed to these settlements. Their residents include roughly 90% of the total U.S. population. 
This is as close to a national consensus as we could hope for, reaffirming that this is the best way to quickly bring services and resources to the people who need them most. I am very proud of this level of agreement. The entire Plaintiffs' Executive Committee, Negotiation Committee and Leadership Team can attest that this wasn't an easy number to obtain, but with dedication, listening and an eye on the common goal, we succeeded. I am very hopeful that those who haven't joined in will soon. Some states could not accept the settlement under their circumstances and the local governments and subdivisions in those states were not eligible to participate. We will continue to support that litigation.
85% of the funds will go directly to programs that provide opioid treatment, education, and addiction prevention. 
Developed in consultation with the nation's leading public health experts, the agreement allows the settlement money to only be spent on abatement, including a wide range of prevention, intervention, screening, treatment, education, recovery and continuum of care services. Each state and local government participating in the settlement will be able to decide what will best serve their residents. The majority of settling states have already finalized agreements that dictate how funds will be distributed between state and local governments to allow settlement funds to reach communities effectively and efficiently. 
As a bonus, the settlement process increased dialogue between front line folks such as EMTs, school nurses, doctors, addiction specialists, counselors, social workers, and criminal justice employees with their state and local government officials, allowing them to better understand the needs in their communities. It has also educated and empowered individuals to be better healthcare advocates for themselves and those they care for. 
The finalization of this historic $26 billion agreement requires the defendants to meaningfully change how they do business to better protect our nation's health and welfare. 
This settlement requires AmerisourceBergen, Cardinal Health, and McKesson to create a groundbreaking data clearinghouse run by independent third parties through which their shipments will be tracked and monitored to detect, stop and report suspicious opioids orders. In addition, J&J will 1) make the clinical trial data for its discontinued opioids available for medical research, 2) cease lobbying concerning prescription opioids for a decade and 3) not market or sell any opioid products for the next ten years. 
Ongoing opioid litigation
As monumental as this accomplishment is, we must remember that we are still only in the beginning phases of this complex litigation. The opioid supply chain is massive and numerous other companies and parties have yet to answer for their role in creating this crisis of addiction. Several of these cases are making settlement progress and many are close to trial in state and federal courts.
For example, Rhode Island is expected to begin trial against opioid manufacturer Teva Pharmaceuticals on March 14, 2022. Teva is responsible for more than 35% of the opioid pills and products sold in the United States. Yet to date this Israeli owned corporate Pharmacy company has refused to accept any responsibility for the opioid epidemic. 
West Virginia is beginning one of three 2022 trials on April 4. Trial is underway in Washington State against the Big Three distributors with additional trials scheduled for later this year against a host of defendants for communities in New Hampshire, California, West Virginia, Illinois, and other areas. In addition, New York State and two of its counties won at trial against Teva in December, and the Court is expected to rule on monetary damages in coming months.
This crisis touches every corner of our nation, and the toll has been growing for decades. We are several laps away from the finish line, but the strides made over the past several months are promising. Today I am happy to say that some help is on the way, and I am proud of the work that has been done.
For more information and updates on the settlements reached with the "Big Three" and J&J, visit: https://nationalopioidsettlement.com.
---
Subscribe to our blog if you'd like to have more content like this sent directly to your inbox.