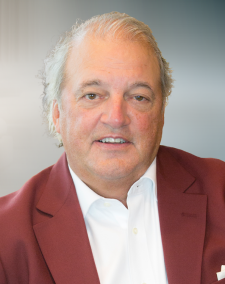 Nearly $4.25 billion Teva settlement a sign opioid litigation strategy is working to abate the crisis, help communities recover | Causes, Not Just Cases®
Generic opioid manufacturer Teva Pharmaceuticals agreed today to pay nearly $4.25 billion to aid communities nationwide that are burdened with the effects of the opioid crisis. This positive outcome is timely in the wake of a disappointing outcome in the MDL case in West Virginia. It also serves as an important reminder to us all – we don't have to win every case in this massive litigation to acquire the billions of dollars that are assuredly needed to bring an end to the opioid epidemic. We just have to win enough of them.
I am proud to say that today's outcome is, without a doubt, a major win for public health workers, first responders, community leaders and others on the ground who are relying on this funding to save lives. This settlement with Teva, if it can be finalized, adds to the unprecedented $26 billion global settlement reached with opioid manufacturer Johnson & Johnson and the "Big Three" drug distributors – AmerisourceBergen, Cardinal Health and McKesson – for 90% of litigating local governments in the MDL, and it brings relief to struggling communities much quicker than trials and inevitable appeals could.
Teva settlement terms and next steps
Notably, the terms reached in this settlement will benefit communities in every state across the country as well as Native American Tribes. Through the agreement, Teva will pay roughly $3.7 billion over 13 years, in addition to legal fees and costs over six years. It will also provide life-saving naloxone hydrochloride nasal spray, the generic version of Narcan®, over 10 years, or the cash equivalent.
You may read more about the settlement terms in a statement released today by the Plaintiffs' Executive Committee in the MDL, of which I am a member and co-lead counsel.
If the Teva settlement is finalized, we anticipate a process similar to the one used in the distributor and J&J settlements allowing the quick distribution of funds to communities in need. While we would like to be able to discuss in more detail all of the open issues and questions the public may have regarding this process, we ask that the public respect the mediation confidentiality provisions, as well as Teva's obligation as a publicly traded company to comply with SEC regulations.
I assure you, we are going to work diligently to try to get this agreement finalized as quickly as we can. But, there are other related agreements that have to be reached in order for this Teva agreement to go forward. Those agreements deal with not only economics, but indemnity provisions and disclosure of documents to our public health officials so we can learn from mistakes in the past and prevent another unnecessary epidemic of addiction from the inappropriate manufacture, distribution, and supply of drugs. All of these are important to the attorneys and their clients in MDL 2804, and it is our goal to address them all.
Looking ahead
In celebrating today's achievement, communities should know that more help is on the way as we work toward the next phases of the litigation. As litigation winds down against distributors and manufacturers, litigation and trial teams are gearing up with new filings and proceedings against multiple pharmacy defendants, including CVS, Walgreens and Walmart. These pharmacy companies are all accused of turning a blind eye to a deluge of dubious prescriptions for years instead of calling attention to suspicious activity in time to curb the crisis. Uniquely positioned, these defendants had widespread knowledge of the crisis and direct visibility into thousands of communities across the country but we believe failed to act to protect public health.
In particular, we expect a ruling in coming weeks in the MDL with regards to San Francisco's bench trial against Walgreens. Multiple other defendants reached settlements to resolve the City's claims against them. We also expect Judge Dan Polster to rule soon on damages awarded to two Ohio counties following their successful trial against CVS, Walmart and Walgreens pharmacies. This will bring much needed relief to fund health and community services. In state court, we are also awaiting the New York State damages trial after a jury win. We also have Chicago's case pending against Teva where we will be seeking a trial date as quickly as we can get it in the absence of this agreement getting wrapped up.
Like the bulk of the manufacturer and distributor cases that progressed earlier in the litigation, the majority of cases advancing now against defendant pharmacies are grounded in the belief that the actions taken by these companies created a public nuisance given the overwhelming public health and safety effects inflicted on ordinary people and families – all while these corporations grew richer. This crisis is unlike anything our nation has ever dealt with before. Innovative ideas like this legal strategy, and ultimately innovative solutions, are needed to test the confines of protections already bestowed by the law and to safeguard the public from such egregious acts in the future.
In the coming months we anticipate trial dates for several federal bellwethers as the litigation progresses. I continue to take great pride in co-leading this massive MDL and invite you to reach out with any questions you may have about the next phases of the litigation.
---
Subscribe to our blog if you'd like to have more content like this sent directly to your inbox.