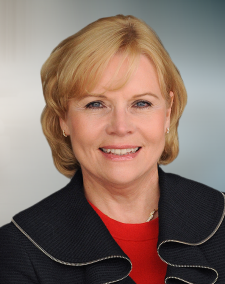 Should psychological screening be required for pilots? | Causes, Not Just Cases®
On April 11, 2012, Mr. Clayton Osbon was indicted by a federal grand jury in Amarillo, Texas, for alleged interference with a JetBlue flight crew on a transcontinental commercial flight. What makes this case so unusual is that Osbon was the pilot.
According to court documents, Osbon was behaving erratically prior to landing and had to be physically restrained until the plane could make an emergency landing. Osbon was immediately taken into custody once the plane landed.
Although the airline claimed that the pilot was suffering from a "medical condition" at the time of the incident, he has since been ruled competent to stand trial. He is, however, planning to claim insanity as a defense.
The lives of the 137 other people on board the plane were jeopardized by the captain's impairment. For the U.S. aviation system, the most important (but still unanswered) question is, "Just how diligently are pilots screened before being allowed to fly?"
The airline said that Osbon, like all their pilots, passed his annual medical exam. This annual exam, however, is not required to have a psychological component. Pilots are expected to voluntarily disclose to their employers any health problems or changes in medication. It is through this means of self-reporting that medical information is given to the Federal Aviation Administration (FAA) for assessment. It is unknown what, if anything, Osbon disclosed.
Throughout the year, the FAA may also perform random drug and alcohol screenings. If a pilot's screening reveals anything that medical records do not have record of he or she disclosing, that pilot may be fined up to $25,000. Additionally, airlines offer employees a toll-free, anonymous hotline to report questionable behavior of colleagues or supervisors. While these are good safety measures, are they enough when you consider that the lives of others on the plane and over whose heads they are flying hang in the balance? Thousands of innocent lives can be threatened by one person's illness or behavior in the field of aviation.
The reality is that self-reporting does not work, especially if pilots feel that reporting certain conditions or medication needs might result in the loss of their jobs. Self-reporting also fails to work when a person is experiencing symptoms of an illness but is unable to report it—e.g. a stroke, heart attack, seizure or psychological episode.
As I have written before, pilot health concerns are serious, whether they are based on sleep deprivation or medical conditions. Sleep-deprived or ill pilots should not be allowed to fly, and more stringent health screening must be performed. It is time to require all pilots to pass reaction time tests and mental fitness tests before they are allowed to fly. Aviation companies need to support these measures—to protect their business, their pilots and their passengers.