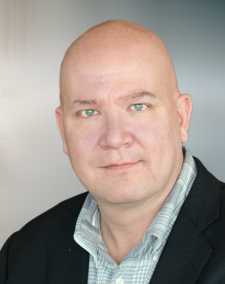 VA website a helpful tool for veterans targeted by scammers
I recently read a great article on the VA's roll out of processing PACT Act disability compensation claims and the need to alert veterans of scammers who may be trying to profit off veteran's injuries. The article explains that veterans can often file by themselves or with help offered for free by accredited veteran service organizations.
You may be asking yourself, "How do I know if I am dealing with an accredited claims agent or service organization?" Luckily, the VA's Office of General Counsel has created a website that allows you to easily find accredited organizations.
Click here to use the VA's website to search for accredited attorneys, claims agents and organizations.
What the PACT Act does
The PACT (Promise to Address Comprehensive Toxics) Act is meant to make it easier for veterans to receive disability benefits for conditions related to their military service. Specifically, the Act includes presumptions that certain conditions are related to military service for veterans who served in certain locations or during certain time periods. This means that veterans who served in these locations or during these time periods do not have to provide as much evidence to prove that their conditions are related to their military service. Instead, the VA is required to assume that their conditions are service-connected unless there is clear and unmistakable evidence to the contrary. This makes it easier for veterans to get approved for disability benefits for these conditions.
Get help filing a VA PACT Act claim
You can get help with a VA PACT Act claim by contacting your nearest VA Regional Office, where you can speak with a VA representative who can assist you in filing a claim. They can also provide information about the claims process and what documents you will need to submit. You can also reach out to a veterans' service organization, such as the American Legion or Veterans of Foreign Wars, which can assist you in the claims process. Additionally, you can consult the VA's website for information on the PACT Act and how to file a claim.
Previously denied claims
Veterans who were previously denied benefits for chronic injuries resulting from burn pit or other toxic exposures should continue to pursue benefits and re-apply if they were denied and did not appeal. You can reach out to an accredited veterans' service organization for guidance on the best path forward.
Common scams & claims sharks
It is important for veterans to be aware of scams related to the VA and their benefits. Some individuals and organizations may falsely claim to be affiliated with the VA or to be able to assist veterans in obtaining VA benefits in exchange for a fee. These individuals and organizations are not accredited agents of the VA and should not be trusted.
It's also important to know that the VA will never ask for personal information such as Social Security number, credit card information over the phone or by email. If a veteran receives a call or email that they suspect may be a scam, they should not provide any personal information and should report the incident to the Federal Trade Commission (FTC) or their local VA office.
Veterans do not need to pay anyone to help them file an initial claim for benefits for a PACT Act claim as the process has been streamlined. Presumptions for certain medical conditions should make the process easier for you to prove your toxic exposure condition was related to your military service. It is always a good idea to make sure you have gathered military records proving your presence at the bases where you were exposed and medical records showing your medical diagnosis for the condition you are seeking benefits.
Motley Rice is proud to have played a pivotal role in bringing attention to the plight of veterans and families who are suffering as a result of military exposures to toxins. While we do not practice in the area of VA claims, we encourage veterans who have been injured to push forward with seeking the VA benefits to which they are entitled.