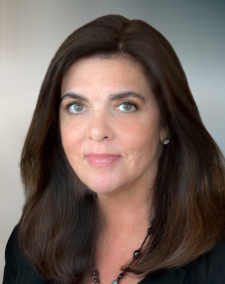 9/11: Standing in Remembrance, Fighting for the Living | Causes, Not Just Cases®
"When I despair, I remember that all through history the way of truth and love has always won. There have been tyrants, and murderers, and for a time they can seem invincible, but in the end, they always fall – Think of it, always." ─Mahatma Gandhi
This day will never be an easy day: not for survivors, not for the families of victims and not for the people who witnessed firsthand the most tragic day in American history. It will never be an easy day for any American, but it is a day that makes us come together—in pain, in remembrance and in solidarity—as a nation.
Those lost 14 years ago today will always be remembered as we continue daily the fight for justice against terrorism that our mentor and firm co-founder Ron Motley began, which still inspires us; from supporting the JASTA bill to demanding the release of the missing 28 pages from the 9/11 Joint Inquiry report to continuing the legal battle holding the sponsors of terrorism responsible for their actions.
And while we can't stop the number of 9/11 victims from growing every day, we continue to advocate for the extension of the funding of programs established for those dying from the toxic exposure they suffered during and after the attacks.
Extending health and compensation programs critical to 9/11's living victims
"These heroes should not have to walk the halls of the Capitol to beg for the benefits they have earned, and I will proudly walk with them until we secure the health and compensation programs they deserve." – Sen. Kirsten Gillibrand, Aug. 11, 2015
In the 14 years since the terrorist attacks on Sept. 11, 2001, more than 4,000 survivors and first responders have been diagnosed with cancer. The forms vary—from skin to colon, lung to kidney, thyroid to breast—all of the major cancers and many lesser known ones are represented by the ever-shrinking pool of people who managed to survive those horrific attacks, only to find out that they have been slowly dying as a result of those events ever since.
In an effort to help them, two programs were established through the James Zadroga 9/11 Health and Compensation Act:
World Trade Center Health Program: Set to expire this month, the WTC Program supports more than 70,000 people, providing vital medical treatment for both physical and mental health conditions stemming from 9/11. It also funds a diverse group of epidemiologists, health scientists, physicians and psychologists, all of whom work to answer key questions about the health effects of the terrorist attacks.
September 11th Victims Compensation Fund: On October 3, 2016, the 9/11 VCF is scheduled to close. Should this happen, thousands of first responders and survivors suffering from toxic exposure would have their compensation for medical care and economic loss significantly reduced, and no compensation would be available to those with delayed onset of cancer from this exposure.
On Sept. 3, 2015, first responders and survivors, along with Congresswoman Carolyn B. Maloney and Congressmen Jerrold Nadler and Peter King, participated in a press conference calling on Congress to prevent the expiration of these health and compensation programs.
This conference is being followed by a rally on Sept. 16, in which members of the group Citizens for the Extension of the James Zadroga Act will join more than 100 first responders as well as Jon Stewart, former host of The Daily Show, in a lobbying day on Capitol Hill. The efforts, which will begin with an outdoor rally of 9/11 responders and survivors led by Stewart, will include teams of first responders walking the halls of Congress to meet with congressional members in an effort to push for the permanent extension of these programs.
Join us in supporting Senate Bill 928, also called the James Zadroga 9/11 Health and Compensation Reauthorization Act of 2015, which would extend the WTC Health Program indefinitely and would allow people to continue to file for compensation under the 9/11 Victims Compensation Fund.
Remembrance Ceremony at the USS Yorktown and Ravenel Bridge Silent Walk
This year, memorial events will take place in New York, Washington D.C., Shanksville, Pennsylvania, and many other locations.  The National September 11 Memorial and Museum in New York City offers various ways for visitors to pay their respects, including a Tribute in Light to commemorate the anniversary of the attacks. An observance will also be held at the Flight 93 National Memorial in Shanksville, and special services will be held at the Pentagon Memorial in Washington D.C.
In addition to the many touching memorial events locally and throughout the country, two powerful remembrance events are also taking place less than a mile from the Motley Rice main office on the morning of Sept. 11.
Just up the road, the Patriots Point Naval & Maritime Museum, home of the U.S.S. Yorktown, will host a remembrance ceremony at 8:30 a.m. Officiated by Mount Pleasant, SC, Mayor Linda Page, the ceremony will feature Chevalo Wilson-DeBriano, a highly decorated FDNY paramedic for 25 years, who will share his memories and those of other first responders who were thrust into action on that terrifying day. His talk will be followed by a live performance by Michael Allen, the singer-songwriter who co-authored the military band song "United Through it All" in remembrance of 9/11.
The ceremony will close with the ringing of a bell for those lost, along with a wreath casting into Charleston Harbor.
Nearby, more than a hundred firefighters from throughout the Lowcountry will join hundreds of Charleston residents and visitors in a Silent Walk over our city's iconic Ravenel Bridge. Starting at 9 a.m., each of the participating firefighters will carry the name of a fallen first responder with them, and many will do the walk wearing their full gear. The walk will traverse the nearly three-mile expanse of the bridge to the Charleston side and then return.
September 11 is not only about honoring the memories of those lost; it's also about the fight for those victims who continue to suffer today.
Today we stand in remembrance of the fallen who we will never forget. God Bless America.