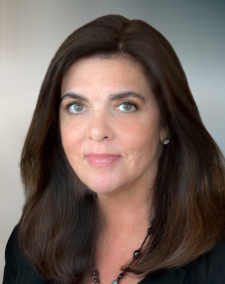 For more than two decades since September 11, 2001 attacks, the struggle for justice continues
The worst act of terrorism to ever to occur on American soil stole the lives of 2,977 people. Even more are injured, including emergency, rescue, and recovery workers. Twenty-two years later and still they wait for justice. Unraveling the al Qaeda plot led the survivors and victims' families to discover that culpability spread far beyond Osama bin Laden. Saudi Arabia was eventually identified as the eye of the storm al Qaeda operators passed through in preparation for the attacks. Saudi agents are accused in the cases of providing material support in the form of housing, transportation, logistical support, and more.
Knowing that it took more than a handful of zealots to construct such a deadly scheme, Ron Motley became determined to uncover those complicit in the September 11, 2001 attacks. Since those early days of investigation, the legal case has been built and claims numerous victories. Painstaking exploration of reports and leads provided a fuller development of the factual record and expert opinions on critical issues in the case.
22-years of pressure culminated in the signing of Executive Order 14040 (mandating "Declassification Reviews of Certain Documents Concerning the Terrorist Attacks of September 11, 2001") by President Joe Biden. The Executive Order 14040 acknowledged that "…the American people deserve to have a fuller picture of what their Government knows about those attacks." This Executive Order allowed the public and the plaintiffs access to the never-before-seen FBI and CIA documents. Without decades of persistence, answers to questions raised by our suit would have remained unanswered.
The families of victims have shown resilience and determination in the pursuit to uncover evidence. Through hard-fought battles for information, a clearer picture of the events leading up to September 11, 2001 emerged. The fortitude and grit displayed by the plaintiffs motivate the legal team at Motley Rice pressing these cases.
The litigation is now approaching another critical assault. In this, the 22 year since the devastation and atrocities of the attacks, and seven years after winning the groundbreaking right to sue Saudi Arabia with the Congressional enactment of JASTA in 2015, Saudi Arabia intends to re-file its motion to dismiss based on renewed assertions of sovereign immunity in October of 2023. We will respond with the weight of the evidence and remain confident in our case.
Side-by-side, with persistent clients, Motley Rice prevailed to arrive at this key juncture. We are proud to fight for truth, justice and accountability for the victims of the September 11, 2001 attacks. Today, we reflect on the daring and doggedness necessary in a lengthy battle for truth.