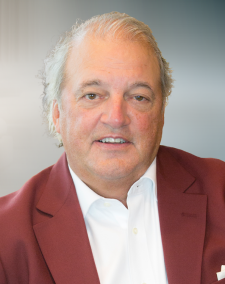 Sixth Circuit ruling regarding ARCOS data in the opioid litigation is welcome | Causes, Not Just Cases®
Today's decision by the Sixth Circuit Court of Appeals addressing the request by the owners of the Washington Post and the Charleston Times-Gazette for public disclosure of the ARCOS (Automation of Reports and Consolidated Orders System maintained by the Federal Drug Enforcement Agency, DEA, of controlled substances from their point of manufacturer through their distribution) database is certainly a win for the public and for public health in this country. The Sixth Circuit Panel's decision sends the issue back to the District Court for reconsideration.
Early on in the multidistrict litigation centralized in the Northern District of Ohio under Judge Dan Polster, the Plaintiffs' Executive Committee vigorously pursued the ARCOS database, knowing that it would provide valuable information about who was shipping opioid pills where in the U.S., and at what volume. Having seen the disclosures of the West Virginia ARCOS database, there was no doubt the information was a key element to addressing the opioid epidemic. 
This data had never been made available in the past, and it was very difficult to reach agreement with the DEA to make it available. About a year ago, in order to get immediate access to the information, there were strings attached, which included a Protective Order against disclosures. Those protections were not entered at the request of the Plaintiffs in the MDL but were, in effect, the shortest route to the earliest disclosure of the information that could be negotiated with the DEA. 
I, along with my colleagues, salute the Sixth Circuit's careful consideration of the public interest in addressing the public health crisis our country is facing. It is our continued belief that much of the information contained in the discovery documents and from MDL depositions could also be helpful to public health officials in addressing this epidemic. We look forward to ongoing efforts at transparency in helping to address the devastating impact that the opioid epidemic has had on communities throughout the country. 
---
Subscribe to our blog if you'd like to have more content like this sent directly to your inbox.