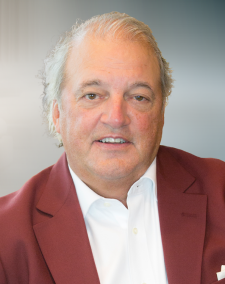 Ohio jury verdict a promising sign as Jan. 2 deadline nears for $26 billion opioid distributor settlement participation | Causes, Not Just Cases®
When we talk about the opioid epidemic, so many of our conversations are focused on the companies involved. Who made what, delivered it where and in what quantity? What weren't we, the people, told and why? It sounds simple on its face, but the details and legal ramifications are knotty. Unraveling them is challenging work.
I believe the solutions we're all searching for become clearer when we remember billion-dollar corporations aren't the center of this epidemic – the people are. Men and women don't need us to tell them how deeply their communities have been affected. They already know because they live this crisis of addiction every day. They understand how we got here, and know we can't begin to find our way back out until the companies that manufactured this crisis pay their fair share to abate it.
The questions we're all left with, however, are chiefly these:
What would justice look like in a case as massive as this, born out of one of the largest public health crises of our time?
How quickly can we reach it?
Thousands of communities are engrossed in litigation across the country in search of an answer to the first question. We're at the stage now where the first few cases to go to trial are starting to return verdicts, the most recent of which was reached by a federal jury of 12 men and women in Cleveland.
Hunkered down in the days leading up to Thanksgiving, this jury weighed the evidence before them after a six-week trial and decided Walmart, Walgreens and CVS pharmacy chains did in fact create a public nuisance by recklessly fueling the opioid crisis in the plaintiff communities of Lake and Trumbull Counties, Ohio. The case now sits before a judge who will decide how much each pharmacy should pay to repair the damage done.
Government officials, social workers, addiction specialists and others across the country have been anticipating this and other decisions as they desperately await aid from the front lines of this crisis. Many have asked how this ruling will impact litigation filed by others against numerous opioid manufacturers, distributers and pharmacies that are believed to play a role. No doubt about it, this jury's decision sends a message on just where the American people stand on culpability for the opioid epidemic. It's a message that is being discussed in the boardroom of every corporation in the opioid industrial chain as we all try to figure out the best way forward.
While this verdict is a clear win for the people and a welcome sign for the country that help is on the way, it's important to keep in mind that in the end, this litigation won't be defined by any one case. Several more cases will go to trial (jury and bench) across the nation in federal and state courts. Setbacks are a given. To be clear, we will lose some of these cases, and already have. A California state court judge found no public nuisance. The Oklahoma Supreme Court overturned the Nuisance finding by the trial court. But I firmly believe the American people will win this war by the time the dust is settled. The law is on our side.
Jan. 2 deadline nears for swift resolution through global settlements with the Big 3 Distributors and J&J
As far as the second question of how quickly we can resolve this crisis: The need for an answer is as urgent as ever. Day by day, with each life cut short, an already unbearable burden grows that much heavier on the shoulders of the American people. We simply cannot afford to delay finding (and implementing) solutions here. This is why the prospect of a global resolution is so appealing to so many. Make no mistake, communities nationwide can and are prepared to fight this out at trial, but global settlements save valuable time and put key funding into the hands of the communities that need them much sooner.
Global settlements totaling $26 billion have already been negotiated with opioid distributors Johnson & Johnson, AmerisourceBergen, McKesson and Cardinal Health. The majority of state attorneys general agreed to the terms laid out in the settlements. Litigating and non-litigating counties, cities, towns and other local governments and entities within the settling states have until Jan. 2, 2022 to sign on to the agreement as well. Thousands already have and the tally grows by the day. After the deadline, the defendants will decide whether they are willing to move forward with the settlement based on the amount of participation. If your community is eligible, but hasn't already joined, it's crucial to do so sooner rather than later to bolster participation and help secure funding that's desperately needed to bring about an end to this crisis.
For more information on the settlements and how to participate, visit: https://nationalopioidsettlement.com.
---
Subscribe to our blog if you'd like to have more content like this sent directly to your inbox.