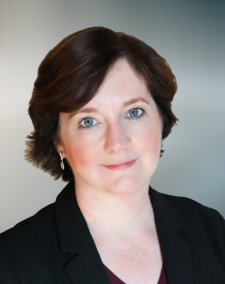 California Lead Paint Decision: The worth of an ounce of prevention | Causes, Not Just Cases®
Earlier this month, California Superior Court Judge James P. Kleinberg issued his Statement of Decision in The People of the State of California v. Atlantic Richfield, et al. His ruling requires that the defendants that knowingly marketed toxic lead paint pay The State of California $1.15 billion into a Fund to be administered by the State of California's Childhood Lead Poisoning Prevention Branch (CLPPB).
This ruling is not about the law firms or lawyers, no matter what spin the lead industry has put and will continue to try to place on it. This is about the affected children in these 10 California cities and counties; it is about their futures, hopes, dreams and opportunities to flourish and shine. It is about affording them protection, because it is the right thing to do and also because it is the best thing for them, their families and communities. In the words of Benjamin Franklin, and certainly applicable to this situation, "an ounce of prevention is worth a pound of cure."
Make no mistake about it, lead poisoning is well studied and well understood. We know that there is no known level of lead exposure that is considered safe. We also know that lead poisoning is preventable. Exposure to lead paint poisons children: it poisons their vulnerable, growing brains; it poisons their central nervous systems; it poisons their blood, their tissues, their organs and their bones. Even a tiny amount of lead paint can do a huge amount of damage to a child. One of the most common ways for children to be exposed to lead and become poisoned is by paint in their home, the place they are supposed to be safe, but in reality can be a poison trap.
Many have asked why—why should we be concerned about lead paint when the federal government banned its use in 1972? Isn't this an old problem, one of past generations of children? The reality is that it is as much a problem today as it was back in 1900 when Sherwin-Williams recognized that lead pigment in paint was a "deadly cumulative poison." To this day, it poisons hundreds of thousands of children every year because the lead pigment made and sold by those defendants is still on the walls, windows, doors and floors of houses built before 1978. That lead lurks in the wall and when disturbed—through normal family activities, through renovation, or simply through the natural aging process—gets onto our children's toys, books, cribs and floors. It doesn't matter if it is intact today, as Judge Kleinberg stated in his decision: "since all paint deteriorates over time the hazard [of lead paint] literally remains just below the surface."
The abatement plan and Fund established as a result of this suit will be used to remove lead from places that create the greatest risk to children. This includes replacing or fixing the doors and windows of residential homes containing lead paint throughout the 10 California cities and counties named in the litigation. In addition, lead paint on walls, floors, woodwork and other places will be repaired and made lead-safe. This is a remedy that provides direct benefits to those who live in those homes and will mark the beginning of the end of lead poisoning for many of California's children.
The benefits of such a plan cannot be overstated. It provides protection now and into the future, preventing generations of children from getting lead poisoned in the first place. The benefits of such a plan are immense and have been documented to show that for "every dollar spent on controlling lead hazards, $17 to $221 would be returned in health benefits, increased IQ, higher lifetime earnings, tax revenue, reduced spending on special education, and reduced criminal activity." This data and report by Elise Gould at the Economic Policy Institute further recognizes that the cost-benefit ratio for lead poisoning prevention outweighs that for vaccinations, which are widely accepted as a tremendous advance and benefit for the public health.
While the ruling by the judge is considered final, it is likely that the defendants will try to fight it however they believe they can. We'll continue to follow the news and provide updates through this blog and the firm's social media channels.
---
UPDATE: On Nov. 14, 2017, The California Court of Appeals, 6th appellate District, affirmed the majority of a lower court ruling that found three lead paint companies created a public nuisance by promoting toxic lead paint for interior residential use. The case was then remanded to the Santa Clara Superior Court to decide how much defendants should pay to establish an abatement fund that will be used to clear toxic lead paint from homes in plaintiffs' jurisdictions that were constructed prior to 1951. Homes built after 1951 were also excluded in the settlement.