Plane carrying cruise passengers crashes in Alaska
Promech Air
Date: June 25, 2015
Location: Near Ella Lake, Alaska
Aircraft: DeHavilland DHC-3T Otter
A sightseeing floatplane carrying eight Holland America Line MS Westerdam passengers and a pilot fatally crashed about 25 miles northeast of Ketchikan, Alaska. The plane was set to tour the Misty Fjords National Monument which is only accessible by boats or floatplanes. The eight passengers were traveling onboard the MS Westerdam which left Seattle on Saturday for a seven-day cruise.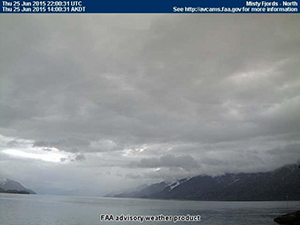 The cause of the crash is still being determined, however FAA weather cameras at the time of the crash showed poor visibility in the area. These weather conditions were confirmed by a helicopter pilot dispatched to search for the missing airplane when it did not return as scheduled. Due to low ceilings and poor visibility, the pilot found it necessary to wait until conditions improved to search the upper elevations of the airplane's anticipated route. Once the accident site was located that afternoon, a volunteer rescue squad was sent to the area. According the NTSB preliminary report, "the airplane impacted trees and a near vertical rock face in a nose high, wings level attitude at an elevation of about 1,600 feet mean sea level and came to rest upright on top of its separated floats, in an area of heavily forested, steep terrain."
The NTSB report also noted that the accident airplane was equipped with situational awareness and GPS technologies, coupled with an instrument panel designed to provide a moving map display from a mounted position.
Motley Rice aviation attorneys, including Mary Schiavo, a CNN aviation analyst and former Inspector General for the U.S. Department of Transportation, as well as Jim Brauchle will continue to follow the developments surrounding this crash.
Schiavo and Brauchle represent the families of victims involved in the 2013 charter plane crash also involving a DeHavilland DHC3 Otter which fatally crashed in Soldotna, Alaska.