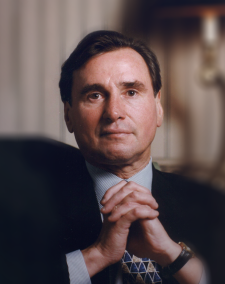 A day of remembrance | Causes, Not Just Cases®
On the 11th memorial of 9/11, as we enter a new decade after the most deadly attack on American soil in history, I am struck by how different this day may seem compared with the 10th anniversary that drew so much national and international attention last year. While today may receive less public notice, it has no less significance for 9/11 families and survivors. Indeed, from my view, this anniversary marks a year of renewed dedication and hope in our efforts to hold accountable those who aided, abetted and provided material support to the 9/11 attacks.
Central among those who must be held accountable for financing the 9/11 attacks remain Saudi individuals and institutions. This year, former Senators Bob Graham (FL) and Bob Kerrey (NE) filed sworn declarations detailing Saudi complicity. As put by Senator Graham, who was chairman of the Senate Select Committee on Intelligence on 9/11, "there was a direct line between at least some of the terrorists who carried out the September 11th attacks and the government of Saudi Arabia…[A] Saudi government agent living in the United States, Omar al Bayoumi, provided direct assistance to the September 11th hijackers..." And as has been widely reported, our own State Department recognized that Saudi Arabia and Saudi funds remain the "largest source" and a "crucial financial support base" to al Qaeda and other Islamic extremists as late as 2009. In private, no less than the U.S. Secretary of State acknowledged what the families have alleged since August of 2002.
Our efforts to seek justice for 9/11 families does not end with litigation. This year, we have vigorously sought to gain relief for them through the re-opened 9/11 Victim Compensation Fund for those exposed to toxins at the 9/11 crash sites who suffer severe physical injuries, including lung disease and cancers.
We continue to strive to achieve justice for the 9/11 families. Their strength of character, love and devotion for those lost, determination and triumph over trauma and injury – all of these traits – inspire and humble me and everyone at Motley Rice.
My thoughts are with all 9/11 families on this sad day of reflection, service and remembrance.
September 11, 2012
Ronald L. Motley