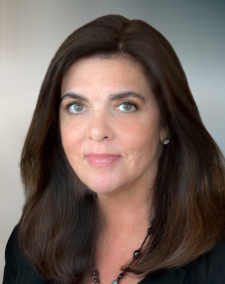 Twenty years after September 11, 2001: Major Milestones | Causes, Not Just Cases®
As we mark the 20th memorial of the September 11, 2001 attacks, we will stop and reflect on that horrific day. Current events make these memories all the more vivid and painful. So many lives forever ended and upended following the terrorist attacks on the World Trade Center, at the Pentagon and in Shanksville, Pennsylvania. At the behest of clients, attorneys with Motley Rice filed suit against the alleged material sponsors of al Qaeda. This is a hard-fought case that we fight to this day.
My colleagues and I continue to dedicate ourselves after nearly two decades of intense, complex litigation. Our clients, September 11, 2001, families and survivors, remain the constant force that propels us forward.
To the families and survivors who stared down their worst nightmare 20 years ago and still found the strength to keep going, I say this – you inspire us all. You are the reason we made it so far in this case and cause.
Over these past 20 years, you captured the world's attention and shone a light on international terrorism, pushing Congress to enact laws to hold supporters of terrorism accountable in hopes of severing their financial support pipeline.
Your determination transformed you into skilled activists in the legal and political realms. You refused to be silenced while speaking up for those you loved and lost.
You relentlessly sought the truth behind the material support networks that led to September 11, 2001, no matter where it took us across the globe or how many pages of documents needed to be unearthed.
You spoke up for your loved ones time and again to all who would listen and raised your voices to bring about change in our nation's laws. You gave power to truth, again and again.
You demanded full transparency from our leaders, including fighting for, and achieving the release of the redacted 28 pages from the Report of the Congressional Joint Inquiry into Intelligence Community Activities Before and After the Terrorist Attacks of September 11, evidence that was withheld from the public and kept hidden in a vault under our nation's Capital for 14 years.
You urged our legislature to pass the Justice Against Sponsors of Terrorism Act (JASTA), which, once enacted, assisted in the continuation of the September 11, 2001, litigation.
You honor the memory of your loved ones killed at the World Trade Center, the Pentagon, or at Shanksville, Pennsylvania on that day.
You honor the first responders and unsung heroes who fought to save one another in the aftermath.
You created foundations, community projects, memorials of every variety, shared resources and built websites to aid those touched by the events of this tragic day – the families of those killed, those injured on that day and their families, first responders and their families, and many more.
To this day, you continue to fight in seeking the release of key documents regarding the Kingdom of Saudi Arabia's alleged role in supporting 9/11. President Biden used the power of his office to further this goal by signing an Executive Order on Sept. 3, 2021 to require a declassification review process for documents related to the government's investigation into the attacks.
For all of your kind words of support to us over the years, we thank you.
For all you do and have done, you should be proud.
No one should have to endure all you have. It is my hope that you and yours, and our nation as a whole, finds some measure of comfort during this difficult time knowing that you've advocated for yourselves and honored your loved ones memories for two decades.
In honor of the 20th memorial, we prepared a timeline of some of the milestones and achievements since September 11, 2001. While this is certainly not all-inclusive, given that the Court docket in the case runs more than 7,000 filings, it provides an overview, to be supplemented moving forward.
In the end, the pen may prove mightier than the sword.
---
Subscribe to our blog if you'd like to have more content like this sent directly to your inbox.