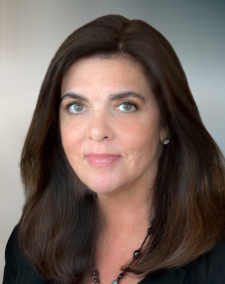 Remembrance: A legacy of courage endures 21 years after September 11, 2001 | Causes, Not Just Cases®
On the morning of September 11, 2001, flight attendant Sara Elizabeth Low went to work as usual and boarded American Airlines Flight 11 from Boston to L.A.
Sadly, she and thousands of others would not survive the morning, but their memories and the courage shown that day in the face of unimaginable horror stay with us even now, 21 years later. Motley Rice attorneys have worked for two decades to seek justice for the survivors and families of the victims. After sifting through thousands of documents and searching the globe for answers, I often find myself returning to the stories of the people who were harmed, those who lost their lives that day, and the loved ones left behind. Surviving family members' deep convictions that their loved ones shouldn't die in vain are what move and motivate me. I'd like to share a few of their stories with you now in memorial.
The calm strength of Sara Low
Sara Low was a beautiful, spirited, fashionable, kind, intelligent, adventurous and funny young woman with a bright future ahead of her in a job she loved. She had a smile that would light up the room — or the cabin of a plane. From a close-knit Arkansas family, her father Mike Low was a pilot, and Sara loved to fly.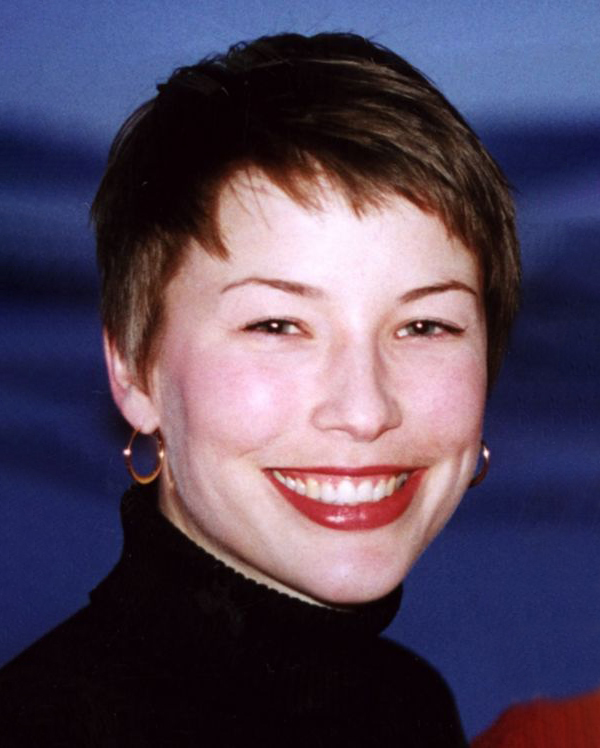 The events that unfolded aboard AA Flight 11, the first plane to crash into the World Trade Center which Sara witnessed firsthand, were brutal and horrific. But her conduct in the face of that danger made her one of many heroes that day – she relayed crucial information to those on the ground on September 11, in the first warnings to the airlines and the government.
The hijackers had quickly gained control early that morning and sprayed Mace, pepper spray, or some other irritant in the first-class cabin, forcing the passengers and flight attendants toward the rear of the plane. They claimed they had a bomb.
In the moments just after the first hijacking, Sara gave her calling card information to her fellow flight attendant so she could place calls from the on-board phone on AA Flight 11. Minutes later, Sara and the rest of the brave crew contacted the American Airlines Office in Boston via an AT&T Airfone to report an emergency aboard the flight. This was the first of several occasions on September 11 when flight attendants boldly took action outside the scope of their training, which emphasized that in a hijacking, they were to communicate with the cockpit crew.
The first emergency call lasted approximately 25 minutes. Sara acted calmly and with bravery as she dutifully and professionally relayed real-time information about events taking place aboard the airplane to authorities on the ground while tending to passengers and co-workers at the same time.
According to the information relayed by Sara and the Flight 11 crew, the passengers in coach were under the impression that there was a routine medical emergency in first class. Because of these swift actions and the exchange of crucial information, ground control was able to confirm the hijacking and moved all the traffic out of this aircraft's way as a result.
Like so many others that day, Sara's character and her leadership came into sharp focus as she tended to passengers and her co-workers during the harrowing hijacked flight. For her heroism, Sara Low posthumously received the Association of Flight Attendants' highest award for safety. The information relayed by that flight crew in the face of the incomprehensible horror represents a heroism that endures to this day.
Tom Burnett's determination to "do something"
On the morning of September 11, 2001, Thomas E. Burnett, Jr. was also boarding a plane – he was headed home to California to see his wife Deena and their three young girls. A regular business traveler, Tom woke early so he jumped on United Airlines Flight 93 out of Newark to get home sooner. Instead of an early homecoming, Tom Burnett and others on that flight had to face down the unthinkable after Flight 93 was similarly hijacked by al Qaeda terrorists shortly after takeoff.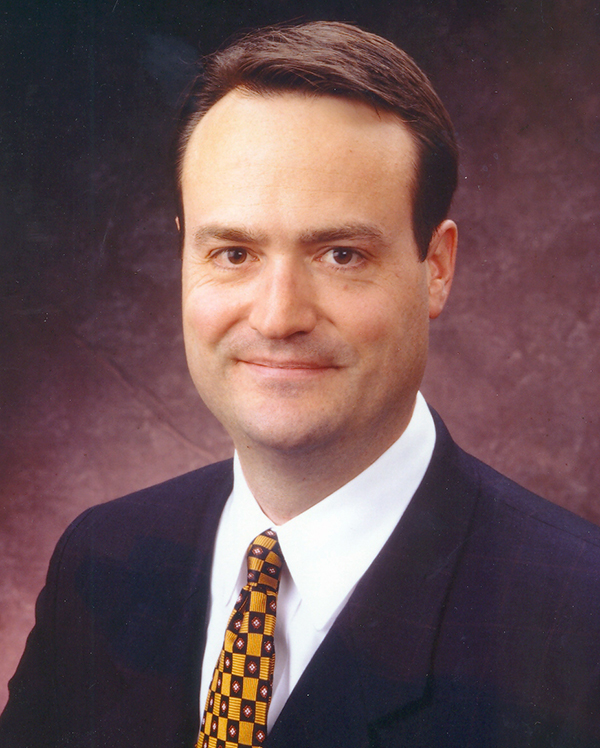 United Airlines Flight 93 was delayed 30 minutes in takeoff on that September morning. Those 30 minutes — along with the information shared by Sara Low and later by Tom Burnett — saved our nation's Capitol and countless additional lives in D.C.
Tom's wife Deena Burnett had awakened to get her daughters ready for school that morning. Her twins, Halley and Madison, were five and had been in kindergarten for just a week. Her youngest daughter, Anna Clare, was three and on her way to her very first day of preschool. They hopped on the bed to rouse their mother, and as usual, Deena went downstairs and turned on the television to check the weather. Tom was due home from his business trip to New York, so Deena switched on the television. Every channel carried urgent news about the World Trade Center being hit by an airplane.
Deena Burnett's mind reeled. Tom was staying in Manhattan, at a Marriott hotel. Was that near the World Trade Center? Deena kept trying to remember what time he was leaving, what flight he was on, what time he was scheduled to arrive home. As she watched, a second plane rammed the World Trade Center. Deena thought of calling Tom's parents, Thomas and Beverly Burnett, Sr., in Bloomington, Minn., to ask whether she knew what flight Tom was on. The phone rang. It was Tom's mother wanting to ask her the same thing. As Deena and Beverly spoke, the call-waiting on Deena's phone clicked. It was Tom, calling from the airplane on his cell phone. Deena's contemporaneous notes reflect the contents of the four conversations she had with her husband that fateful morning.
Read Deena's notes from September 11, 2001.
"Tom," she said. "Are you okay?"
No," he replied. "I'm on United Flight 93 from Newark to San Francisco. We're in the air. The plane has been hijacked. They already knifed a guy. One of them has a gun. They're saying there is a bomb onboard. Please call the authorities." He hung up.
Deena scribbled down what Tom told her and noted the time: 6:27 a.m. (9:27 a.m. in the East).
A few seconds after Deena hung up with Tom, the phone rang again. It was two of Tom's sisters and Beverly with Tom Sr., standing around the phone waiting to hear what Deena knew. In a three minute conversation, Tom's parents and sisters were informed that Tom was being hijacked on UA Flight 93. Later, Deena would wonder whether Tom called before the hijackers had taken control of the cockpit. Her husband had spoken quietly, quickly, as if he were being watched. The entire conversation had lasted ten seconds. Tom, who had been assigned seat 4B in First Class, used an ear piece with his cell phone; the mouthpiece attached to a cord that hung over his shoulder and his key contacts were pre-programmed.
A guy had been knifed, he had said. Tom's father was an English teacher, and he was very precise about his own use of language. She asked before he hung up, and he confirmed, yes, it was a passenger. Tom instructed Deena to notify the authorities. All of the first class passengers, except one, and many, many other brave Flight 93 passengers and crew made phone calls to loved ones and emergency personnel on the ground.
A jolt of adrenaline and terror shot through Deena. She felt herself quivering. What do I do? Who do I call for a hijacking? She paced the kitchen, trying to clear her mind and calm herself. Okay, she thought. First thing, dial 911. Maybe they'll know who to call.
At 9:28 a.m. (EST) Deena reached a 911 dispatcher in Contra Costa County, Calif. Her call was recorded, like all emergency calls, and the tape was later provided to her. She spoke quickly, but the fear in her voice is unmistakable.
"My husband just called me from United Flight 93," Deena said after introducing herself. "The plane has been hijacked. They just knifed a passenger and there are guns on the airplane."
The dispatcher, confused, asked, "What plane was he on?"
United Flight 93. Tom had departed from one of the New York area airports and was bound for San Francisco. He was on the plane, and he had to hang up. "He said one of the passengers had been knifed and there are guns on board and to please let someone know," Deena said.
She didn't know whom to call. Hold on, the dispatcher said, transferring her to the police. She told her story again. The police seemed not to believe her, but they didn't treat her call as a hoax. Finally, she was transferred to an FBI agent. She repeated what Tom had told her. The agent misunderstood. Was her husband's flight one of the planes that had hit the World Trade Center? "No," she said. "This is another flight."
Deena was giving the FBI agent her husband's flight number and destination, in real-time, when her call-waiting interrupted again. It was Tom. Again, Deena noted the time: 6:34 a.m. on the West Coast, 9:34 a.m. on the East Coast.
"They're in the cockpit," Tom told her.
Deena quickly told Tom what she knew. Two planes had hit the towers of the World Trade Center. Terrorists seemed to be hitting designated targets.
Tom immediately pieced things together. The hijackers were planning to use Flight 93 for a similar purpose.

"Oh my God," Tom said. "It's a suicide mission."
Deena heard Tom relaying the information she gave him to others.
"Who are you talking to?" Deena asked.
"My seatmate," Tom replied.
Were commercial airlines being hijacked? He asked. Which airlines? How many planes were involved? Who was involved?
Deena answered with the information being reported on television. Flight 93 seemed to be turning east, Tom reported, then said, "Wait, wait, we're turning back the other way. We're going south." What could he see? Deena asked. He said it was rural area, just fields. "I've got to go," he said, ending the second phone call.
Deena called the FBI again. Her phone was ringing constantly now, calls coming in, going out. A local police officer arrived to stay with her. She tried to feed the kids breakfast and get them upstairs to brush their teeth and make their beds. Ten things were happening all at once, and she attempted to go about her business, keeping order in the upheaval of the moment. She called a friend to pick her kids up for school.
Deena is tall, honey-blond, articulate and composed, able as mothers are to manage the scatter of young children. Then, her composure left her. Her television reported that the Pentagon had been hit. It must be Tom's plane. She collapsed in a leather recliner and started wailing, a keening despair so strange and full of loss that it startled her.
The phone rang. It was Tom again, a third time. It was 6:45 a.m., 9:45 a.m. in the East. For a fleeting second, Deena thought Tom had miraculously survived the crash into the Pentagon.
"Tom, you're okay?"
"No, I'm not," he said.
A third plane had hit the Pentagon, she told him.
He repeated her words to others sitting around him. What else could she tell him? The planes seemed to be commercial airliners originating on the East Coast. Tom gave her the impression that he was walking around, perhaps trying to see where the hijackers were positioned.
Tom was relaying information, his voice growing muted then louder again. He asked about the likelihood of a bomb onboard. Before Deena could answer, Tom said, "I don't think they have one. I think they're just telling us that."
He asked if she had called the authorities?
Yes, Deena told him. "They didn't seem to know anything about your plane."
He told Deena that he and others were making a plan. Don't worry, he told Deena. "I'll call you back."
"He never failed at anything he did," Deena said. "If he said he was going to do something, he did it."
Tom called a fourth time. Again, Deena noted the time: 6:54 a.m., 9:54 a.m.in the East. Tom had sounded hurried on the first calls, but now he was speaking in a solemn voice. He asked about their three daughters. They wanted to talk to him, Deena said. Tom told her he would talk to them later. He and the others had come up with a plan to regain control of the airplane over a rural area.
"No," Deena admonished him. "Sit down, be still, be quiet, and don't draw attention to yourself."
"If they're going to crash this plane into the ground, we're going to have to do something," Tom said. There was no time to wait for authorities. What could they do anyway? It's up to us," he said. "I think we can do it."
"What do you want me to do?" Deena asked.
"Pray, Deena, just pray."
"I love you," she said. "Don't worry," Tom said. Then, after a long pause: "We're going to do something."
Legacy
Truth and freedom of information are crucial in order to uncover what happened that day, hold responsible parties accountable and live up to our ideals as a nation. Sara Low's family has given in her name to the National Memorial Museum and at Ground Zero — this year and every year. We at Motley Rice are also providing a full set of investigative materials finally released by the U.S. Government in Burnett v. Al Baraka in honor of the legacy Tom Burnett and Sara Low and 2,977 souls who left us 21 years ago today.
We owe Tom Burnett and Sara Low a debt of gratitude. Sadly, there are 2,977 stories like theirs.
There are so many more stories of thousands of people injured who still suffer.
It is our job to remember.
Watch a press conference on C-SPAN announcing litigation filed for the September 11 families and survivors in August 2022.
Learn more about the history of the litigation and the families and survivors who pioneered the case.
---
Subscribe to our blog if you'd like to have more content like this sent directly to your inbox.