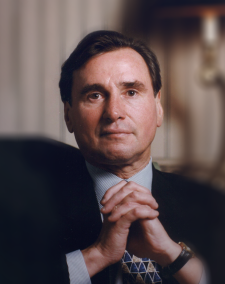 Death of Osama bin Laden: one year later | Causes, Not Just Cases®
On May 2, 2011, U.S. Navy Seal Team Six killed Osama bin Laden. Last week, the Pakistani Government deported Osama bin Laden's three widows and his children to Saudi Arabia – the country of their choice – a week before the one year anniversary of his execution. The family members were reportedly whisked through the capital, Islamabad, in the middle of the night in a van covered by sheets. In fairness, two of the widows are Saudi citizens, though the third is from Yemen.
The Saudi Government seems to have a bad case of split personality when it comes to September 11, 2001. It repeatedly claims to be our ally and boasts that the 9/11 Commission exonerated it from any culpability in the terrorist attacks. This is something former Senators Bob Kerrey (9/11 Commission Member) and Bob Graham (co-chair of the joint Congressional inquiry into 9/11) emphatically denied in recent affidavits filed in the case In re: Terrorist Attacks on September 11, 2001 – a case where Motley Rice represents more than 6,000 9/11 family members and survivors. While bin Laden was born and raised a Saudi, the Saudis claim he was "stripped" of citizenship in 1994. So, why would the widows and children return there and why would the Saudis let them?
The split personality syndrome seems to also suggest a completely different role for the Saudis in the attacks. For instance, we know there was a Saudi agent, so declared by the FBI prior to 9/11, Omar al Bayoumi, who received two of the hijackers in San Diego straight from a terrorist summit. He provided logistical and financial support to them and made it possible for them to "fit in." Just last fall, we found out that there was another group in Sarasota, Fla., that the FBI did not disclose to the public or Congressional investigators – a Saudi couple who maintained a house owned by the wife's father – with connections to the Saudi ruling family. The husband and his father-in-law were already on the FBI watch list prior to the attacks. The couple fled a luxury house stocked with food and new cars on August 30, 2001, to return to Saudi Arabia. In the weeks to come, it was learned that cars belonging to the hijackers had visited the home; calls were made between the house and the hijackers, including Mohamed Atta; and there were calls made to more than a dozen other suspected terrorists.
We know that 15 of the 19 hijackers who came to the U.S. were Saudis. Are we supposed to believe that this group, which was comprised of largely non-English speakers, arrived here, plotted, trained and executed these attacks without help? Every time we find another terrorist support link or financial conduit, it leads back to Saudi Arabia. Yet hours after the 9/11 attacks, the Saudis received permission to fly out of the U.S. – while U.S. air space was still closed – 140 Saudi citizens, including bin Laden family members. Why did we allow this exodus without questioning these people?
Maybe the Saudis do not have a split personality syndrome after all. Maybe their government suffers from a "deplorable lack of curiosity" as Captain Von Trapp put it in The Sound of Music. One way to help maintain that state of ignorance is for the bin Laden widows to go somewhere they will not have to answer any real questions about who sponsored their husband before and after 9/11. Oh wait, they just did….
On this anniversary day, all Americans applaud the bravery of U.S. troops.