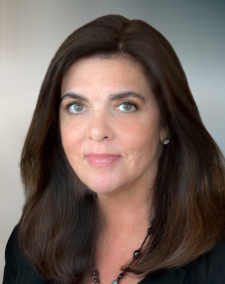 Honoring the legacy of September 11, 2001
As we commemorate September 11, 2001, we are reminded of how our nation came together in response 19 years ago. All over the nation, and the world, people will come together again this year to honor those so brutally and suddenly lost. We remember the survivors and the mourning families. We remember and we honor the heroes who gave so much and continue to do so in furtherance of the legacies of September 11, 2001. There are many ways we honor 9/11 around our communities and across the nation, including volunteer projects, moments of silence, memorial runs or walks, stair climbs, as well as through kind acts or words of support and encouragement to grieving families of those in need.
 
This week, in New York City, Washington D.C., Shanksville, Pa., and across this nation, people will remember and honor all the victims of the terror attacks of September 11, 2001. While the COVID-19 pandemic has made large public gatherings unlikely this year, we all pause to reflect upon the lessons of September 11, 2001. Below are some of those memorials:
Moments of Silence:
Join the 9/11 Memorial & Museum in honoring the victims of 9/11 by observing six moments of silence during the commemoration ceremony to acknowledge when each of the World Trade Center towers were struck and fell, as well as attacks on the Pentagon and the crash of United Airlines Flight 93. [8:46 a.m., 9:03 a.m., 9:37a.m., 9:59 a.m., 10:03 a.m., 10:28 a.m.] Unlike prior years, due to COVID-19, the names of those lost at Ground Zero will not be read live but instead a recording will be played. Families will still be allowed to congregate at the site this time with social distancing in place. The National 9/11 Memorial & Museum will also continue its Tribute in Light, a public art installation that echoes the shape and orientation of the Twin Towers, displayed from dusk to dawn and can be viewed from a 60-mile radius around lower Manhattan. Learn more about the 9/11 Memorial & Museum's plans.
Live Reading:
The Tunnel to Towers Foundation will host a live name reading at Ground Zero on 9/11 to recognize the 2,977 victims killed during the attacks. According to the Foundation, 140 speakers will wear masks and practice social distancing while reading the names. Read more on this and other events by visiting the Foundation's website.
Stair Climbs:
Across the nation, we honor the 343 first responders – firefighters, police officers, EMT and EMS personnel, Port Authority police and average citizens who gave their lives while helping others on 9/11. Some of these tributes honor the fallen by climbing 110 stories – the equivalent of the highest point of the (former) World Trade Center buildings. The National Fallen Firefighters Foundation organizes events like the stair climbing initiative. These events honor the sacrifice of first responders who died that day and symbolizes the completion of their heroic journeys to save lives. Proceeds go to the foundation to help support fire service survivors.
The Tunnel to Towers Foundation will also host its annual stair climb in November at One World Trade Center where participants will climb 104 stories to honor the fallen. To register, visit the Foundation online.
Memorial in Shanksville, Pa.:
The National Park Service, which co-hosts the annual memorial event, is planning an abbreviated ceremony this year to minimize the spread of COVID-19. The agency plans a 20-minute "Moment of Remembrance" set to begin at 9:45 a.m., without a keynote speaker or musical guests. In years past, the name of each passenger and crewmember from Flight 93 was read aloud with the ringing of the "Bells of Remembrance." Read more about the event on the agency's website.
Volunteer:
This year, many will volunteer to commemorate the day. Numerous opportunities to volunteer in honor of September 11, 2001, make this easy to do. You can visit 911day.org/volunteer for more information and even training. With the slogan "help turn a day of tragedy into a day of doing good," this year the 9/11 volunteer event will be a day of virtual volunteering.
If every American did one good deed to commemorate September 11, 2001, think of the possibilities. The ripple effect would be enormous and could include things as simple as donating to your local food bank, writing thank you notes to front line workers or helping your neighbors in need. Teach a teenager who knows nothing about what happened that day and share what you learned, plant a tree, or do whatever moves you personally. Remember, even the smallest act of service, the simplest act of kindness, is a way to honor those we lost, a way to reclaim that spirit of unity we shared after September 11, 2001. We need such unity now more than ever, and that unity is a legacy of September 11, 2001, worth remembering.
---
Subscribe to our blog if you'd like to have more content like this sent directly to your inbox.