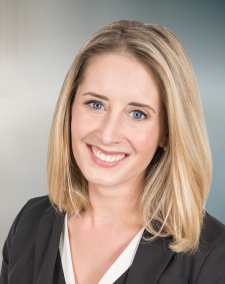 Medical device and drug safety still a concern for women despite strides made | Causes, Not Just Cases®
The U.S. Government Accountability Office (GAO) released a report in 2001 that found 8 out of 10 drugs withdrawn from the market between 1997 and 2000 posed a greater risk to women than men. While that report was released two decades ago, it exposed a troubling trend in the United States.
A recent article published in the Journal of Women's Health titled Food and Drug Administration Beyond the 2001 Government Accountability Report: Promoting Drug Safety for Women expanded on the GAO's findings by studying drugs withdrawn in the U.S. between 2001 and 2018. Promisingly, fewer drugs were removed per year during that 17-year span compared to the period studied by the GAO. Disparities regarding women's safety were also noticeably less stark.
While strides have been made over the past 20 years, it's important to remember that this work is not complete. Recent spikes in medical drug recalls, for example, are a cause for concern and remind us that safety is a never-ending goal.
My colleague Ann E. Rice Ervin recently discussed the spike in drug recalls in a blog post: Navigating prescription drug recalls.
You can also read more on dangerous breast implants, birth control, and other medical products currently affecting women on our blog:
With thousands of women alleging harmful side effects caused by the medical products that were supposed to help them, it's clear that more needs to be done to lessen the risk posed by medical products.
Lessons from the past: More women in trials = Safer medical drugs
Several steps taken by the Food & Drug Administration (FDA) over the past 20 years contributed to the overall reduction in drugs withdrawn from the market, the authors of the article published in the Journal of Women's Health found. Clinical trials for medications must now reflect the population of patients the drugs are intended for due to new regulations issued by the FDA. Other measures taken that sought to enhance reviewal of drug safety before and after drugs enter the market included:
Inclusion of more women in clinical trials
Implementation of the Sentinel Initiative, which actively surveils approved drugs to help identify risks
Labeling changes to account for demographic findings
These improvements were a no-brainer and the numbers show we're better for them. The article in the Journal of Women's Health also found that by 2013, 100% of clinical pharmacology reviews were analyzed by sex. And furthermore, sex analyses were completed for 97% of the safety reviews and 90% of the efficacy reviews for all new drugs and biologics. Notably, women's involvement in clinical trials has continued to grow. In 2018, 56% of clinical trial participants were women compared to 40% in 2015.
The real-world benefits for patients' health are priceless. For example, the prescribed dosage for women who take Zolpidem, a sedative-hypnotic drug prescribed for short-term insomnia, was cut in half after post-market reports showed adverse side effects for women.
The work continues for enhanced medical device and drug safety
As promising as these results are, we would be doing ourselves a disservice if we took them to mean that the FDA's goal of making monumental improvements in safety for women (and men) is complete. One particular area that would benefit from significant improvements is the FDA's fast-tracked 510(k) approval program, which does not require clinical trials for devices that are similar to previously approved products.
My colleague Carmen Scott discussed the FDA's desire to modernize its 510(k) program and the need for safer medications in a blog: Spike in drug recalls warrant the question: How can medications be made safer?
If you've experienced complications caused by a medical drug or device, consider reporting the issue to the FDA by submitting, or having your doctor submit, a Voluntary Reporting Form. The more information we all can provide, the better the FDA will be able to do its job to keep us safe.
---
Subscribe to our blog if you'd like to have more content like this sent directly to your inbox.