Five Years Running: Charleston, S.C., Proclaims Mesothelioma Awareness Day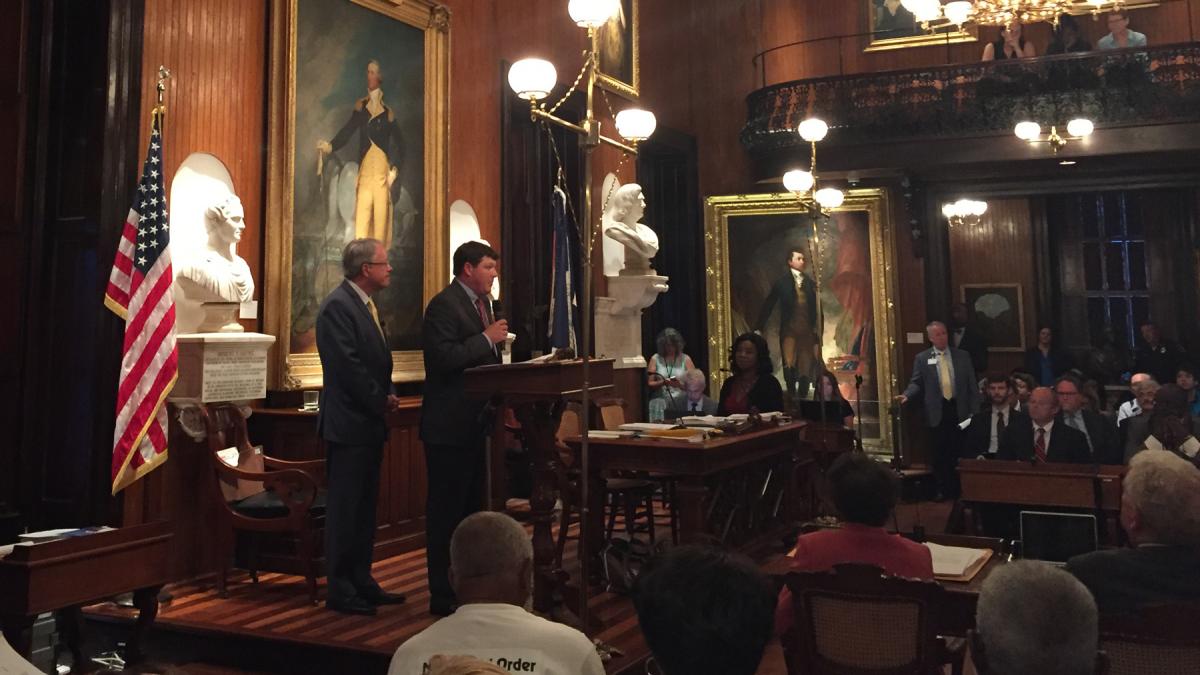 On Tuesday, Sept. 13, 2016 at a Charleston City Council meeting, Mayor John Tecklenburg declared Sept. 26, 2016, as Mesothelioma Awareness Day in Charleston, S.C. for the fifth time.
Mayor Tecklenburg acknowledged the need to raise awareness about the disease affecting so many Charlestonians and Americans. Mesothelioma impacted his family and took the life of his brother-in-law, who had developed and passed away from mesothelioma after working in the Charleston shipyards.
Unfortunately, more lives and families will continue to be devastated by this disease due to its long latency period, which can take decades to develop. The extensive list of victims is now known to include courageous firefighters, police officers, and rescue workers who were exposed to toxic and polluted air at Ground Zero on September 11, 2001. Raising awareness is crucial to save lives in the United States by urging EPA to ban the deadly substance once and for all.
Asbestos attorney John Baden proudly accepted the proclamation on behalf of Motley Rice and thanked the City, Mayor and Council members for taking the time to bring more awareness to mesothelioma. Watch the Mayor and John Baden's remarks.
Additionally, Charleston, West Virginia declared September 26 as the annual Mesothelioma Awareness Day last year at its City Council meeting. Read more about this proclamation.
Learn more about previous proclamations: