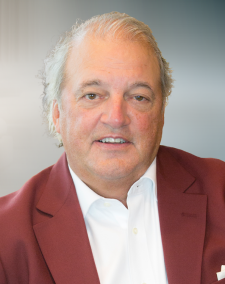 Purdue settles opioid litigation with Oklahoma | Causes, Not Just Cases®
Today Oklahoma Attorney General Hunter announced a historic settlement in the opioid litigation with Purdue Pharma and the Sackler family.
This is a significant step in the effort of the governmental entities around the country to address the opioid epidemic. Purdue Pharma and the Sackler family, by entering into this settlement, have taken a step forward to address what has been alleged as decades of misinformation, inappropriate marketing and efforts to grow the use of opioids, some of the most addictive narcotic drugs in our society.
The opioid epidemic is hurting an entire generation. Within the next hour, six Americans will die from opioid overdoses; two babies will be born addicted to opioids and begin to go through withdrawal; and drug manufacturers will earn an estimated more than $2.7 million from the sale of opioids.
While we cannot forget the faces behind the opioid epidemic, we are all working to find accountability and a way forward. Reviewing what is publically available about the settlement announcement, I have studied the facts and data available.
Oklahoma has a significant opioid problem, but so do many other areas of our country. Oklahoma is approximately 1.2 percent of the U.S. population. If you use population as a basis to estimate value of a theoretical Purdue national settlement on the same terms as this settlement, that value is over $22 billion.
Many believe the proper measurement to use to address the opioid epidemic is the volume of morphine milligram equivalents (MMEs) that has been distributed in a community. Based on publicly available national data, Oklahoma accounts for approximately 1.7 percent of the MMEs sold nationwide over a nine-year period – looking only at oxycodone and hydrocodone. Again, extrapolating the value of this Oklahoma settlement to a national settlement would indicate a settlement value approximating $16 billion. 
The WONDER data maintained by the CDC reports opioid-related deaths. These data show that, between 2006 and 2017, Oklahoma experienced an average of 12 deaths per 100,000 persons per year due to opioids. Extrapolating this data would indicate a national settlement value of about $15.5 billion.
To put everything in context, when you look at the intensity of the opioid epidemic and you look at the multiple metrics that have been discussed in the literature, Oklahoma is on the higher side of the intensity of the epidemic. If you measure this settlement using an intensity model, which is one that is being currently viewed as a good model, then the Oklahoma settlement for Purdue would translate into a national settlement of between $10 and $12 billion paid over some period of time. 
There are various ways one can look at this data, but they all translate economically into an equivalency of a $10 to $20 billion national settlement with Purdue and the Sackler family.
These comments are strictly mathematical calculations and do not address the variances in legal claims or fully address how the severity of the problem differs from one jurisdiction to another. This is not to suggest that this is the right or the wrong range of settlement value to look at for this defendant, but it does support that the Oklahoma settlement was certainly a reasonable settlement and we salute the Oklahoma Attorney General team including the State AG staff and the private counsel who took on this state fight for their work in this national fight.
It should be clear that Oklahoma's case was within two months of trial and had been substantially worked up. This is what is referred to as a "courthouse steps settlement," and one should not assume that a straight mathematical calculation would be the appropriate way to look at a national opioid settlement with Purdue and the Sacklers in the near future. Nor should one assume the appropriate use of the settlement funds for a national settlement would be influenced by what worked for the State of Oklahoma.
This was a good first step, but we still have a long way to go.
---
Subscribe to our blog if you'd like to have more content like this sent directly to your inbox.