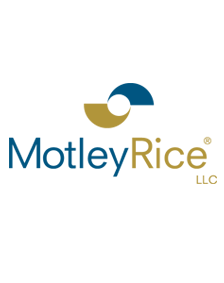 Sheet metal workers standing strong
Walking into the Sheet Metal Air, Rail and Transportation Workers International Association's Business Agents annual meeting feels a bit like diving head-first into a glass half-full. The products sheet metal workers make possible – HVAC systems, airplanes, elevators, skyscrapers, etc. – are all around us, but most Americans have no idea how dangerous and challenging the life of a sheet metal worker can be. And I had no idea how uplifting spending a few days with these brave folks would become.
Previously known as the Sheet Metal Workers' International Association (SMWIA) until November 2011, The United Transportation Union (UTU) completed a long-proposed merger with SMWIA becoming the Sheet Metal, Air, Rail and Transportation Workers (SMART).
According to the Bureau of Labor Statistics, "Sheet metal workers have one of the highest rates of injuries and illnesses of all occupations." To make matters worse, the construction industry has been hurt particularly hard by the housing market crash: the financial crisis has swallowed a huge portion of the sheet metal workers' retirement accounts; and labor unions have been blamed for everything from the recession itself to the spread of global Marxism. That has been the state of the sheet metal industry for the last several years.
But you wouldn't know it by walking the halls of the 2012 SMART conference in San Diego this past August. These hard-working sheet metal guys and gals would rather buy you a drink with their last dollar and tell you a joke with their last breath than complain about anything.
As an attorney representing many sheet metal workers and the Sheet Metal Workers' National Pension Fund, I attended the conference largely as the bearer of bad news on two separate fronts.  First, sheet metal workers are among those Americans increasingly suffering the fatal effects of asbestos exposure. The people I met and their colleagues have been working with and around asbestos products for decades. They work in tight spaces without ventilation, and the rate of diagnosis for incurable mesothelioma, as well as a variety of other cancers, continues to rise with no end in sight. Yet, every time I got through with my spiel about how dangerous their work is and the importance of early detection, I instantly received stories about their buddies who beat cancer and hilarious memories of those who eventually lost their fights.
My other duty was to explain how fraud and illegal business practices have raided their retirement accounts. In addition to litigating asbestos-related claims for victims and families of asbestos-exposed workers, Motley Rice also protects clients from a variety of fraudulent schemes affecting their investment portfolios. To my surprise, the first thing many of these sheet metal workers said when I explained that their retirement accounts were being attacked by increasingly complex and sophisticated corporate corruption scandals was: "Let's attack these crooks right back!"
The majority of Americans, including the sheet metal workers Motley Rice represents, are not particularly knowledgeable about the intricate legal nuances at issue. But these workers know their rights and are prepared to attack the difficult challenges that lie ahead. Last year, at the 2011 SMWIA conference in Chicago, the keynote speaker was Mayor Rahm Emanuel. At that time, the housing market and construction industry were in even worse shape than today. Mayor Emanuel spoke truthfully about the economic and political conditions, but, as he spoke, I could feel the hundreds of sheet metal workers in the crowd jumping on every small glimmer of hope. Instead of the Mayor rallying the crowd, the sheet metal workers, through their boisterous reactions throughout the speech, seemed to be lifting the Mayor's confidence and outlook for the future. By the end of the Mayor's speech, what had begun as a cautionary tale espousing perseverance and patience was transformed into a deafening rallying cry for drastic change through collective action.
This year, California Governor Jerry Brown must have gotten the message before he took the stage. Governor Brown pounded the podium with a message aimed at confirming the strength and power of the sheet metal workers' resolve and determination. With every call to action, the huge crowd erupted as the Governor and the SMART members fed off of each other until it felt as though the roof was ready to blow off the building.
Times are still very tough for the sheet metal industry. The pace of construction projects has not yet returned to pre-recession levels. Hours and pay are down across the board.  Sheet metal workers are still being diagnosed with fatal asbestos-related diseases at an alarming rate, and their retirement accounts continue to be depleted through a combination of fraud and economic circumstances beyond their control. But the sheet metal workers refuse to look at these realities as anything but challenges to be overcome.
The Bureau of Labor Statistics latest report predicts an 18 percent increase in sheet metal jobs by 2020, while the average growth rate for all occupations during this period is expected to be only 14 percent. The Sheet Metal Occupational Health Institute Trust, founded in 1986 to address asbestos exposure among its members, is doing a fantastic job of screening workers for the early signs of asbestos-related disease. And Motley Rice continues to monitor SMART's investments for fraud and other securities violations.
Without a doubt, it is tough knowing that the HVAC systems we all enjoy and the elevators we all ride on are made possible by men and women dying as a result of their work and suffering at the hands of a recession they cannot control. But it was an honor to witness the blood, sweat and tears they put into their profession and the optimism with which they address every challenge.
I am already looking forward to the 2014 SMART meeting in Las Vegas!
Authored by Alex Straus, a Motley Rice attorney from 2010 to 2016.