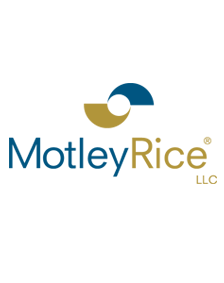 When Pharma Leads To Fraud | Causes, Not Just Cases®
After a few years of intensive research on the health care industry, I've uncovered that many prescription drugs share a common ingredient: Greed. Unfortunately, this is not an inert, tasteless odorless substance, but an active compound that is in poor taste and stinks for patients.
The current poster child for greed in health care just might be 32-year-old Martin Shkreli, a now former pharmaceutical CEO, who created a public outcry in September when he raised the price of Daraprim more than 55 times (that's $13.50 to $750 per pill). Daraprim is the go-to treatment for patients with toxoplasmosis, a potentially fatal condition often found in unborn babies and people with compromised immune systems. Shkreli accomplished this infamous feat when his company, Turing Pharmaceuticals AG, purchased the drug and immediately launched the price into orbit.
Not surprisingly, Shkreli was arrested by federal agents at his Manhattan home recently on securities fraud. The charges however had nothing to with Daraprim. Instead, he was booked for allegedly illegally using funds from a biopharmaceutical company he began in 2011, Retrophin, to pay down unrelated debts tied to his former hedge fund, MSMB Capital Management. Shkreli and an alleged co-conspirator allegedly channeled $7.6 million in cash and Retrophin stock through faux consulting agreements.
Shrekli's arrest is not surprising because his alleged conduct is unfortunately not uncommon. As an attorney who litigates securities fraud class actions, I routinely investigate the abusive use of funds or information by top management. For example, a first signal of illegal insider trading might be news that something has gone wrong at a company. This event often corresponds with a devaluing the stock price. And after taking a closer look, we sometimes find that a C-level executive sold shares right before the stock price plummeted. Fortuitous timing, right? Maybe. Or perhaps it is the case that were there is smoke there is fire.
Given my experience with pension funds, the effects of this type of behavior can be particularly disheartening to watch. On the one hand, pensioners lose money when their investments depreciate. And on the other hand, the company behind the investment could be charging them egregious prices for prescription drugs. All the while, insiders might be gaming the system to enrich themselves.
The good news is that investors can do something about getting their money back and stopping fraud. Firms with experience in securities fraud litigation routinely help pension funds and other institutional investors seek recoveries from bad actors. As for fixing the health care side of things, I'm all ears if someone wants to pass on a solution.
Authored by David Abel, a Motley Rice attorney from 2010 to 2016.