Motley Rice member Anne Kearse wins 2020 S.C. Leadership in Law award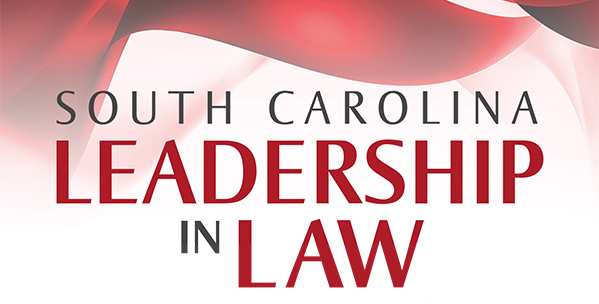 South Carolina Lawyers Weekly awarded attorney Anne McGinness Kearse its Leadership in Law award for 2020 during a ceremony March 13. The legal publication selected Anne for the honor from the 28 lawyers it named 2020 honorees. All of the 2020 honorees are South Carolina attorneys the publication declared had "achieved success in their law practice, made contributions to society and had an impact in the legal profession." 
Anne is one of Motley Rice's most senior leaders, with more than 20 years of experience promoting social justice and safety. She represents workers and their families in complex civil litigation involving toxic chemical exposures and occupational injuries and diseases, including asbestos exposure and catastrophic workplace accidents. She is also a key member of Motley Rice's prescription opioid litigation team that represents states, counties and municipalities in state and federal and state litigation alleging opioid manufacturers, distributors and pharmacies misrepresented highly addictive opioids. Her diverse skill set enhances her ability to promote safer products, safer work places and safer living environments.
"From day one, my late mentor, Motley Rice co-founder Ron Motley, challenged me to strive for excellence in everything I do for my clients. It's not just the right thing to do – my absolute best is what my clients deserve as we work together to achieve justice," said attorney Anne McGinness Kearse. "That philosophy has motivated me for more than 20 years and challenged me to aim higher for my clients and for the public when the standard set by those in positions of power regarding public health and safety just wasn't good enough. To be recognized by South Carolina Lawyers Weekly for that work is truly an honor."
Equally as devoted to the legal community as she is the courtroom, Anne has dedicated herself to public service through the Public Justice Foundation, a national non-profit that pursues high impact lawsuits to combat social and economic injustice. She has been a Public Justice board member since 2010, was its treasurer for two years,  has served on its Executive Committee since 2012, and was its President in 2016-2017. Also a member of the American Association for Justice's Women's Trial Lawyer Caucus since 1996, Anne spearheaded the formation of a Women's Caucus for the South Carolina Association for Justice in 2012 and served as its first chair. She also leads Motley Rice's collaboration with the National Council for Occupational Health and Safety (NCOSH) to help workers nationwide who were injured or killed in workplace accidents, or exposed to toxic chemical flavorings.