Boeing 737-524 crashes into Java Sea
A Sriwijaya Air plane with 62 people on board scheduled to fly from Jakarta to Pontianak reportedly vanished from radar minutes from taking off on Jan. 9, 2021. Indonesian authorities are searching for Sriwijaya Air flight SJ182, 26-year old plane and believe debris has been found in the Java Sea, the last known location of the plane.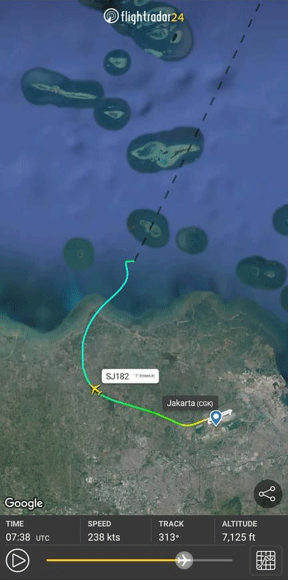 It is reported that 50 passengers, including seven children and three babies, two pilots, four cabin crew members, and six off-duty crew members were on the plane. The plane's take off was reportedly delayed due to inclement weather conditions in Jakarta. The plane was not the same as the newer, troubled Boeing 737 Max 8 Lion Air flight that crashed into the Java Sea following take off from Jakarta, killing all 189 on board, in October 2018 and another that crashed in Ethiopia months later.
"I'm sadden to once again learn of a plane crash, particularly involving a Boeing aircraft and in Indonesia. Indonesia unfortunately has had many deadly crashes, including the Lion Air crash involving Boeing's 737 Max," said Motley Rice aviation lawyer Mary Schiavo. "It seems that no distress calls were made, so finding the black box is critical in helping determine the cause of the crash. With a plane of this age, the flight conditions, maintenance and flight training, authorities have many factors to analyze."
Motley Rice aviation attorneys have experience investigating plane disasters involving international commercial airlines, including Boeing aircraft, and have represented families of passengers when mechanical failures and other issues that were found to be at fault. Learn more about Motley Rice's aviation litigation experience, including litigating crashes involving Boeing.
For more information, contact attorney Mary Schiavo at 843.216.9138 or [email protected] or attorney Jim Brauchle at 843.216.9243 or [email protected].