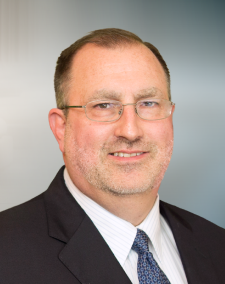 Justice for 9/11 not possible without transparency | Causes, Not Just Cases®
As we pause to reflect today, we stop not only to remember those who were lost and injured, but also to honor those who continue to seek justice and accountability for those responsible for the September 11, 2001 attacks. From 500 family members and survivors to now more than 7,000, a network of 9/11 families united for justice has grown in number and strength since we first filed litigation on their behalf in August 2002. Over the years we have sought justice in the court of law for all who lost their lives, for their loved ones, and for all of those who survived and had their lives forever changed that tragic day.  
The families and survivors, many of whom Motley Rice has been proud to represent since the very first filing by our firm, have toiled for years to surmount unspeakable challenges on top of managing their own personal grief, and have achieved countless accomplishments in the process to shine a light on those responsible for the attacks and to unearth key information about the perpetrators that otherwise would have remained buried, possibly forever.
In 2016, after a decade of dedication and entreaties to Congress to consider a law allowing foreign sponsors of attacks on U.S. soil to be held accountable in U.S. civil courts, Congress enacted the Justice Against Sponsors of Terrorism Act (JASTA) legislation. Also in 2016, the 28 redacted pages from the Congressional 9/11 Joint Inquiry Report were finally released to the public following a years-long initiative launched by the families urging the U.S. government to do so. Prior to this, the documents had been stored away in a vault under the Capitol since December 2002.
Through their efforts, more documents continue to be released and redacted details revealed with each passing year. We have made great headway to question and depose key witnesses, possibly including prisoners who are being housed at Guantanamo Bay and the "Supermax" prison in Colorado – all for the sake of ensuring transparency as we continue to piece together a public record of the events that transpired that day. The information contained within these documents and provided by these witnesses are crucial as many questions surrounding 9/11 remain unanswered, including the identities of individuals who aided the hijackers in carrying out the deadliest terror attack in our nation's history.
We expect the U.S. government, possibly by tomorrow, to announce its decision on whether to reveal the name of a person who the evidence indicates oversaw a cell of Saudi agents operating within the U.S. to help the 9/11 hijackers settle into the U.S and prepare for the attacks. While the name was redacted from a 2012 FBI report previously released in redacted form, if made public, it would help identify the network of individuals that enabled the attacks – a goal all Americans should share. We and our clients have taken great initiative to seek the release of this information to the public, including meeting with members of Department of Justice lawyers to explain why the information we seek should not continue to be withheld and writing to the U.S. Attorney General imploring him to refrain from invoking privileges that would keep the name and other key documents hidden. Great progress has been made; but it is only the start. Collectively, we will continue to press for more disclosure and more transparency. I commend our clients for refusing to give up this fight.
Read more on the litigation in an article published today by The Post and Courier.
Why we continue this fight alongside the 9/11 families
The world watched in horror as planes crashed into the World Trade Center, the Pentagon and a field in Shanksville, Pennsylvania early on a Tuesday morning in 2001. With 2,977 lives lost and countless survivors forever changed in the attacks on September 11, the sheer magnitude of the tragedy was met first with shock followed by a collective desire to nurse our grief by making sense of the devastation.
Though seemingly basic, the typical questions raised during that time – Who? Why? How? – proved to be incredibly complex as we as a nation began to pull back the layers. But our commitment to answering those questions as completely as possible has never wavered because:
It is the only way to ensure that all parties responsible for the attacks are held accountable, and
A complete picture is needed to better our chances of preventing such a tragedy from ever happening again on American soil, and
We believe in our clients and support them in their pursuit of knowledge regarding the attacks that killed their loved ones and forever changed survivors, and our entire nation, that day.
Simply put, we must answer these questions, publicly, to fight terror and save lives.
A truly unmatched litigator and visionary, my dear friend and colleague Ronald Motley (1944-2013) was certain that the judicial system had the potential to be a powerful tool toward that end. He made it his mission in 2002 to file litigation for more than 6,600 family members and 9/11 survivors, In re Terrorist Attacks on September 11, 2001, MDL #1570, and vowed that no matter how long it took or how difficult the task, he would do all in his power to uncover the answers that the families, survivors, and our nation desperately needed in order to move forward. It's a fight that we continue on Ron's behalf to this day because even now, all these years later, along with our clients, the American people still deserve some sense of justice, and they deserve to know the truth about what happened that day.
As this landmark case continues to play out in the court system, one of the biggest challenges we face in the present are threats to transparency. Specifically, the Kingdom of Saudi Arabia has tried to prevent information that we believe details its alleged role in the attacks from ever reaching the public, furthering its goal of maintaining innocence largely unchecked. Recently, for example, the Kingdom petitioned the Court to seal more than 6,000 pages in documents that it was required to produce in discovery. Throughout this process we've urged the Court to prioritize transparency and will continue to do so in the face of such blatant attempts to keep the American people in the dark.
The death toll of the attacks has and will continue to climb for years to come as innocent people who were exposed to toxic dust at Ground Zero continue to fall victim to mesothelioma and other life-threatening cancers and diseases. We commend the extension of the 9/11 VCF to help those who are suffering disease from their toxic exposure.
The answers we seek to expose mean nothing if kept hidden away in the dark, out of the public's reach. Because of this, it is my firm belief that denying the public the measure of accountability that unencumbered transparency provides would, in a sense, be a tragedy of its own kind.
We at Motley Rice will never forget 9/11, nor will we rest until justice is done and the truth revealed. As Ron said, I will leave no stone unturned.
---
Subscribe to our blog if you'd like to have more content like this sent directly to your inbox.