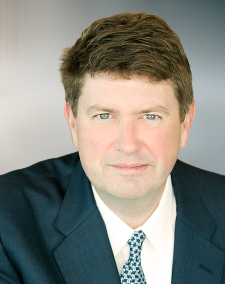 Only in America | Causes, Not Just Cases®
Yesterday, Arab Bank was found liable for knowingly providing material support to Hamas which substantially assisted Hamas in carrying out 24 separate terrorist attacks killing and injuring hundreds of American citizens. This case marked the very first time a financial institution has ever been tried in the United States for violating the Anti-Terrorism Act.
This verdict is not only about Arab Bank and Hamas and what happened in 2004 – it's also just as much about the nature of international relations and terrorist threats today. It has never before been so critical to make sure organizations, banks and individuals, and their leaders, know that we are watching and will use everything – including our courts and the power of scrutiny in the light of day – to end the support to terrorists in our supposed "ally" nations.
It is also about our civil justice system doing something that no other country could and would do. After the verdict was read aloud, Judge Brian Cogan thanked the jury for their service by noting that only in America do we have jury trials. "There is no other country in the world, not even the UK, that would put this kind of case to a jury, but we trust our fellow citizens to have good judgment, and to be very careful and deliberate, and to come up with a result which is the product of reason and consideration and that is what you did here." It was a fitting end to a ten-year slugfest chasing witnesses and documents around the world that culminated in a grueling six-week trial. Through it all, our clients waited patiently, fixated on their goal of exposing Arab Bank and seeking to prevent terrorism financing.
The Judge's comments were also fitting because my law partner and friend, the late Ron Motley, who started this crusade in 2004, often reminded me if we could simply manage to get this case to a trial by jury, after reviewing this incredible evidence, then we would be able to provide the justice our clients seek. Ron was a man who spent his entire career arguing before juries. He was one of the country's most talented trial lawyers. He was right, and yesterday's summation by the Court was vindication of his decade-long commitment to holding terrorist financiers responsible.
In the end, the evidence of what Arab Bank knew was undeniable. Even the limited evidence produced indicated that the Bank knowingly maintained accounts for 11 specially designated global terrorists and moved more than $2.5 million in 282 transactions after they were designated. Arab Bank also transferred more than $35 million to so-called "charities" that the U.S. government has confirmed are Hamas fronts, all who had accounts at Arab Bank. Arab Bank also moved $4.5 million to Hamas leaders and their families, including Shiek Yassin, the founder of Hamas, and Saleh Shehada, the leader of Hamas' military wing, among many others. Arab Bank transferred and paid $35 million (96% of it in cash over-the-counter) to the families of "martyrs," including suicide bombers, prisoners and people injured fighting in the Second Intifada between 2000 and 2004. Remarkably, this is just a snapshot of what the Bank actually did because it refused to produce account records for any of the terrorist account holders, their families and the Hamas front "charities."
Exposing Arab Bank was never about a single Bank, it was about a principle that no one should be able to provide material support to a terrorist group—especially not a bank. Money is the lifeblood of terrorism and if we ever hope to prevent it, we must cut off the money. This Brooklyn jury did more to stop the financing of Hamas than any other government has come close to accomplishing. If the financial world wasn't paying attention before, they are now. This wakeup call may just be the thing which stops the next bank from doing business with ISIS, Iran, North Korea, Al Qaeda and every other group which threatens our security. Only in America can ordinary citizens (in this case 11 of them) challenge the way banks operate and enhance our security in ways governments cannot.