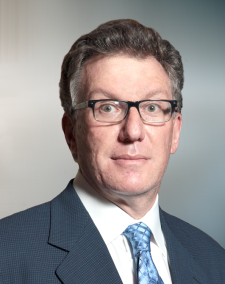 An Existential Threat to State Mass Tort Litigation | Causes, Not Just Cases®
On April 25, the U.S. Supreme Court will hear oral argument in Bristol Myers Squibb v. Superior Court, a critically important personal jurisdiction case. An adverse ruling in this case would pose a serious threat to the ongoing viability of much mass tort litigation in state court.
Before I dive into the topic in more detail, some full disclosure - Motley Rice is actively working to protect mass tort plaintiffs' access to state forums in this case.
The central issue in BMS is whether out-of-state plaintiffs injured as a result of their use of Plavix, an anticlotting medication, may join with injured in-state plaintiffs in pursuing their tort claims in California state court. While Bristol Myers Squibb (BMS) conducts substantial business in California, it is neither incorporated in that state nor is California its principal place of business. Therefore, under the Supreme Court's recent rulings on general jurisdiction in Goodyear Dunlop Tires Operations, S.A. v. Brown, and Daimler AG v. Bauman, et al., California courts cannot exercise general jurisdiction over BMS for cases having nothing to do with its activities in that state.
Nevertheless, the California Supreme Court ruled that California courts could exercise specific personal jurisdiction over BMS for the claims brought by out-of-state plaintiffs, because those claims "arise out of or relate to" BMS's activities in the state. Specifically, BMS engaged in a uniform, national marketing and promotional campaign for Plavix, and utilized uniform national labeling for the drug that affected prescribing physicians and consumers in precisely the same way, leading to the plaintiffs' alleged injuries, whether they lived in California or elsewhere. Moreover, BMS distributed Plavix through a national distribution agreement with the McKesson Corporation, a California company. Under these circumstances, the California Supreme Court had no problem finding specific jurisdiction in this case, where the out-of-state plaintiffs had joined in litigation with similarly-injured California plaintiffs.
Although the U.S. Supreme Court has previously articulated "arising out of or related to" as the appropriate standard for specific personal jurisdiction, BMS argues that the out-of-state plaintiffs' claims do not arise out of the company's conduct in California, because the drug was not designed, manufactured, or labeled in that state; further, the company argues, specific jurisdiction should not extend to cases that simply relate to, but do not arise out of, its California conduct.
A ruling in BMS's favor would mark a dramatic departure in personal jurisdiction jurisprudence. Whether under the rubric of general or specific jurisdiction, state courts have long exercised jurisdiction over out-of-state corporations under similar facts. Additionally, the Supreme Court has not seen any due process problems in analogous contexts, such as federal MDLs and national class actions.
The severest effect of an adverse ruling on the plaintiffs' bar would likely come in state mass tort proceedings. For decades, plaintiffs who wished to participate in coordinated mass tort litigation against a national defendant have had the option of pursuing their claims in state courts with established mass tort procedures, such as in California, Pennsylvania, and New Jersey, rather than being forced to litigate in a federal MDL.
Yet this option would become largely unavailable if the Supreme Court sides with BMS. Apart from litigation in a defendant's home state, plaintiffs injured by a mass tort would be hindered from joining with plaintiffs from other states in seeking recompense for their injuries outside of a federal MDL. Where there are multiple defendants from different states, even the defendant's home state option would be unavailable. While MDLs are appropriate for some case types and litigation, people deserve to have the appropriate options within our civil justice system that best fit their case.
There are already numerous procedural protections in place in most state courts to protect out-of-state defendants from being denied "fair play and substantial justice," the legal standard for a due process violation first articulated by the Supreme Court decades ago in International Shoe Co. v. Washington. For example, defendants can seek severance or forum non conveniens, or invoke state choice of law rules to make sure that they are only subject to the substantive law of the state in which their tortious conduct occurred. There is simply no reason to fear that defendants who engaged in uniform tortious conduct across the United States cannot receive fair process in any state court.
---
Subscribe to our blog if you'd like to have more content like this sent directly to your inbox.