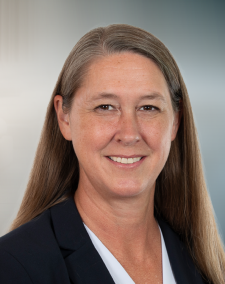 Dangerous vehicle defects may put millions of Americans at risk | Causes, Not Just Cases®
We put a lot of faith in auto manufacturers. As our vehicles become loaded with technological advancements, we have trust the manufacturers have installed many of these features to help protect us. We often assume that manufacturers tested and vetted this technology appropriately. And, we trust these features will actually work as intended and save us from harm during an accident.
As many parents of growing children do, I spend an inordinate amount of time in my car. Trips to and from school, various practices, and the countless errands necessary to run my household rack up countless miles. Once travel volleyball season starts I'm on the highway for hundreds of miles every weekend. Needless to say I have trust my vehicle will get me, my children, and their friends safely to our destination. As more and more technology has been added to vehicles I inherently trust that I am safer than ever. But I shouldn't be too quick to make this assumption.
Airbags (driver, passenger, side curtain, knee), lane departure warning systems, front crash warning systems, autonomous cruise control, automated emergency brake assist, pedestrian detection and more are all safety features that have been or are becoming standard in all vehicles. The problem is sometimes these manufacturer-installed systems are incorrectly installed, improperly tested or outright fail.
When manufacturers fail to ensure safety before putting vehicles on the road, millions of lives are put at risk and the public's trust is broken. Below are some of the most recent causes of concern and known vehicle defects.
Explosive Takata airbag recall
In 2014, NHTSA warned consumers that defective inflators installed in Takata airbags could cause the devices to violently rupture or explode, even sending metal shrapnel flying into vehicle cabins. The news sparked what would become the largest automotive recall in U.S. history with vehicles from 19 automakers affected.
Warm humid climates are believed to exacerbate the defect, making U.S. owners in southern states particularly at risk. Takata airbags are alleged to have caused at least 24 deaths and more than 250 injuries worldwide. By December 2019 an estimated 65 to 70 million inflators in the U.S. will have been recalled. Roughly 100 million are expected to be recalled worldwide.
Given the magnitude of the recall, it's not easy getting all of the defective airbags off of the road. Reports in December 2018 found that at least 16.7 million faulty airbags had not yet been replaced in the U.S. Worsening the issue, Honda announced an additional recall of 1.2 million vehicles in March 2019 due to replacement Takata airbags installed in response to the recall also being defective. 
My colleague Kevin Dean has been interviewed frequently by the media, including by Charleston newspaper The Post and Courier, and has posted extensively about this issue. You may read some of his interviews and blogs:
Airbag failure
Alternatively, there are some airbags that fail to deploy. In April 2019, NHTSA upgraded its probe into 12.3 million vehicles containing airbag control units made by ZF-TRW following multiple fatal wrecks involving airbags that failed to deploy. The upgrade, which shifted NHTSA's investigation from a "preliminary evaluation" to an "engineering analysis" brought the agency one step closer to a recall.
Airbag control units are responsible for detecting a crash signal and then sending a signal to the airbags to deploy. NHTSA is reviewing claims that electrical overstress in certain ZF-TRW airbag control units could interrupt the circuitry in the unit so that the airbags do not get the signal to deploy. The probe includes model year 2010-2019 vehicles made by Toyota, Honda, Kia, Hyundai, Mitsubishi and Fiat Chrysler.
The probe was initially opened to look into four deaths potentially related to the problem reported in Hyundai and Kia vehicles and another three deaths in Fiat Chrysler vehicles. Kia, Hyundai and Fiat Chrysler have already recalled more than 2.5 million vehicles combined in the U.S. with the problematic airbag control unit.
Automated emergency brake activation defect
One of the newest technologies, automated emergency brake assist, is also currently being investigated by NHTSA in Nissan's most popular vehicle, the Rogue. These systems are intended to brake for the driver in case the driver isn't reacting quickly enough to an impending crash. But in the Nissan Rogue, the vehicle is randomly braking by itself without an obstruction in the way of the vehicle.
In February, Nissan recalled 75,358 Rogue and Qashqai vehicles in Canada from model years 2017-2018 for this problem. In the U.S. there are currently 843 complaints, 14 crashes and five injuries reported. Based on these complaints, NHTSA recently opened an investigation, which covers more than 550,000 vehicles.
As consumers we believe that auto manufacturers are installing these new systems to protect us. We have faith that they'll work. But as seen time and time again, technology does not necessarily equate to creating safer conditions and in fact can be quite the opposite when it fails. It's time to start asking questions about how well vetted these systems really are.
Sometimes we don't know about these dangers until it is too late. However, for known recalls and defects, visit www.safercar.gov to enter your VIN and see if there is an open recall. Manufacturers are required to fix recalls at no cost to you.  
---
Subscribe to our blog if you'd like to have more content like this sent directly to your inbox.