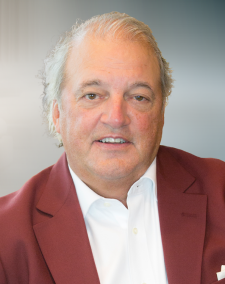 The marathon of co-counsel relationships: five tips to reaching the finish line together | Causes, Not Just Cases®
Ron and I recognized the value of co-counsel relationships well before the firm existed as it does today. What I have learned over the years is that generating interested co-counsel is easy –the real challenge is maintaining that relationship. Establishing trust is vital, as is having a professional and personal investment, open communication and patience. It is often helpful to have a structured approach:
Get to know your co-counsel. Learn about their areas of practice, clients and potential clients. Spend some time with your co-counsel to understand what motivates them.
Communicate. Frequent communication can help your co-counsel feel included and important. However, asking about their preferred method of communication may help you from crossing the line between being attentive and annoying.
Give them full and fair credit for their good work. Focusing on your co-counsel's needs and that of their clients will allow them to benefit from your efforts. This will help them understand that your motivations are mutually beneficial.
All relationships ebb and flow, but do not lose touch with your co-counsel during a lull. Send newsletters, holiday cards, relevant news articles or e-mails to maintain your relationship even during periods when you are not working on a particular case together.
Help them to succeed. Pass along networking opportunities and business development introductions to show your co-counsel that you care about their practice.
There is a significant difference between satisfied co-counsel and loyal co-counsel. Satisfied co-counsel are more likely to focus on contractual details, run to a competitor if there is a mistake or be easily lured away by competitors. Loyal co-counsel, on the other hand, focus on the value of your service, reward your efforts with patronage, forgive the occasional error, advocate on your behalf and better resist competitors' advances.
To all of our co-counsel here at Motley Rice, thank you. I look forward to continuing a great relationship together.