Forty Under 40: Charleston Forty Under 40 recognizes Motley Rice member Carmen Scott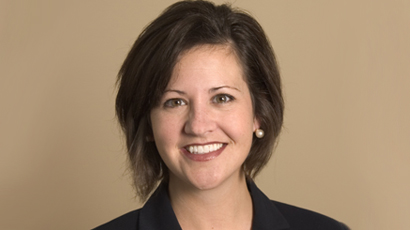 Motley Rice member and medical attorney Carmen S Scott has been named to the 2013 Charleston Regional Business Journal's Forty Under 40 list, an honor annually given to a select few who "are making their mark with professional success and community involvement."
A graduate of the College of Charleston and the University of South Carolina School of Law, Scott represents victims of alleged medical negligence and potentially harmful pharmaceutical drugs and devices, focusing on litigation involving women's products. She has been on the forefront of complex, national contraceptive litigation involving products such as Nuvaring®, Yasmin® and Yaz® and serves on the Plaintiffs' Steering Committee in the NuvaRing® Products Liability multidistrict litigation and as the Chair of the AAJ Mirena® IUD Litigation Group. She also played a central role representing people who suffered serious side effects while being treated with Digitek® in federal multidistrict litigation. Scott currently represents clients in cases involving claims of atypical, spontaneous femur fractures occurring with long-term Fosamax® therapy, as well as in cases filed by women who have suffered debilitating or even life-threatening health problems allegedly caused by the Mirena® IUD contraceptive.
"Whether advocating for the rights of her clients or helping people in need within our community, Carmen is driven by both a remarkable work ethic and a strong sense of compassion that I have witnessed both personally and professionally. She has leadership qualities that extend well beyond the courtroom, and I look forward to seeing what she'll do next. Our community is fortunate to have her," said Motley Rice member, colleague and friend Fred Thompson.  
Scott is active in the Charleston community and serves as the Vice-Chair of the Board for the Make-A-Wish Foundation® of South Carolina, fundraising and promoting the Foundation's mission, as well as serving as a "wish-granter" for families that the organization has selected. She has also served as a board member for the nonprofit organization Charleston County Friends of the Library and is a member of the American Association for Justice, the American Bar Association, the South Carolina Association for Justice and the South Carolina Women Lawyers Association.
"Despite her many demanding roles, Carmen believes in the importance of giving back to her community, and her efforts with the Make-A-Wish Foundation® demonstrate that desire to make a difference," said Make-A-Wish Foundation® President and CEO Russell Smith. "She undoubtedly helps to make Charleston a better place, and I am so pleased to see her receive this well-deserved recognition."
Scott joins her fellow Charleston Forty Under 40 honorees, all of whom work in a variety of industries and professional sectors, including finance, education, law, nonprofit, manufacturing and small business. The Forty Under 40 award winners were honored April 11 during a special ceremony and networking event in Mt. Pleasant, S.C. For more information about the event, visit the Charleston Regional Business Journal's website.
About Motley Rice LLC
Motley Rice is one of the nation's largest plaintiffs' litigation firms. With a tradition of representing those whose rights have been violated, Motley Rice attorneys gained recognition for their pioneering asbestos lawsuits, their work with the State Attorneys General in the landmark litigation against Big Tobacco and their representation of 9/11 victims, families and survivors in the ongoing lawsuit against terrorist financiers. Motley Rice is headquartered in Mt. Pleasant, S.C., and has additional offices in California; Connecticut; Louisiana; Washington, D.C.; New York; Rhode Island and West Virginia. For more information about Motley Rice LLC contact Motley Rice member Joe Rice (DC, SC) at 1.800.768.4026. Connect with us on Facebook, LinkedIn and Twitter.