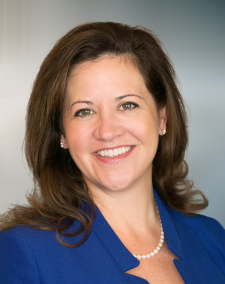 Morcellator warning only the latest reason FDA should consider revising the 510(k) process | Causes, Not Just Cases®
When the FDA released a safety communication earlier this year about the laparoscopic power morcellation (LPM) procedure, many women may have been shocked to learn that this fairly common procedure for removing supposedly benign uterine fibroids could result in the rapid spread of cancer if those fibroids turned out to be malignant. In fact, an estimated one out of every 350 women undergoing hysterectomy or myomectomy for fibroids have been found to have "an unsuspected uterine sarcoma, a type of uterine cancer that includes leiomyosarcoma."
With such a high risk, not only has the FDA advised doctors to suspend use of these devices until it has conducted a more in-depth review, Johnson & Johnson, the largest manufacturer of power morcellators, voluntarily recalled its morcellation devices in July.
This still leaves several LPM devices produced by other manufacturers on the market, however, and with no news of an official recall, U.S. Senators Chuck Schumer and Kirsten Gillibrand sent a letter to the FDA on August 19, 2014, asking that all of these devices be removed from the market "until additional risk assessments and patient and clinician education can be performed."
This is the latest situation that is calling attention to the need for the FDA to reexamine and revise the 510(k) process, a clearance process which was originally put into place as a means for the FDA to transition to its new role of regulating medical devices. As of 2014, this process has been in place for almost 40 years.
Calling for better regulatory framework
In 2011, at the request of the FDA, an independent committee created by the Institute of Medicine reviewed the 510(k) clearance process. It found "that the current 510(k) process is flawed" and that, "rather than continuing to modify the 35-year-old 510(k) process…the FDA's finite resources would be better invested in developing an integrated premarket and post-market regulatory framework."
Less than a year later, U.S. Senator Jeff Merkley and Congressman Edward Markey wrote to the FDA to express their concerns about the "weakness in the premarket review process used to evaluate most medical devices," noting that "a flaw in the 510(k) process opens the door for defective devices to make their way onto the market and jeopardize patient safety."
Congressman Markey even went so far as to propose a bill—the SOUND Devices Act of 2012— that would prevent new medical devices from being based on previously approved designs that were either "recalled, corrected or removed from the market." The bill died not long after it was introduced to Congress in early 2012.
In fact, as of July 28, 2014, the only revision made to the 510(k) process has been a new guidance document for device manufacturers that clearly states it "is not intended to implement significant policy changes to the current 510(k) review process."
The 510(k) process, it would seem, is showing little signs of greater change.
In a recent interview, Dr. David Challoner, chair of the Institute of Medicine committee that conducted the 510(k) investigation in 2011, stated that "the 510(k) process was—we don't want to use the word irrational, but we certainly could have—defective and should be replaced."
How did we get to this point?
When LPM devices first appeared on the market in the mid-1990s, they seemed like an optimal solution for gynecological surgeries. Being able to make a much smaller incision in the abdomen and still remove significantly sized specimens, such as uterine fibroids or an enlarged uterus, meant that women had a shorter recovery time, smaller scars and less blood loss than with more traditional surgeries.
The power morcellator's method of removal, however, has been at the center of recent concerns that using this device could increase the risk a patient will develop cancer.
While most of the excised material was removed through the power morcellator's hollow main cylinder, tiny fragments were escaping into the body cavity. And as more of those supposedly benign fibroids were found to be cancerous, studies soon discovered that those little fragments were spreading the cancer rapidly.
With the chances so high for spreading cancerous tissue, how did a device like the power morcellator reach the market? Wasn't this something that should have been considered in the government's medical device review process?
The FDA's 510(k) Approval Process
To understand how a device like the power morcellator is cleared for commercial distribution, you have to know more about the FDA's clearance processes for medical devices.
First, each new device is placed into a class:
Class I: low-risk (ex: surgical gloves and tongue depressors)
Class II: moderate-risk (ex: contact lens solutions and hearing aids)
Class III: high-risk (ex: pacemakers and heart valves)
Then the applicant determines if the device is required to go through the rigorous Premarket Approval process, or PMA, which requires proof of safety and effectiveness such as clinical investigations and laboratory studies, or through the far less arduous 510(k) process.
For 510(k) approval, new medical devices aren't required to undergo clinical trials or manufacturing inspections for safety and efficacy; they simply need to prove that they are "substantially equivalent" to another cleared device on the market, which the FDA calls a predicate device.
The high-risk Class III devices are generally supposed to go through PMA, but according to an investigation published in JAMA (the Journal for the American Medical Association), "the FDA has used the 510(k) provision as the dominant mechanism for new device clearance, reviewing only 1% of medical devices by its more rigorous PMA process."
So not only are new devices such as laparoscopic power morcellators, which are considered a Class II device, not required to undergo clinical trials or manufacturing inspections, the least amount of information necessary can be used to clear them, even if they are based on a device that the manufacturer recalled for potential safety issues.
It's definitely time to take a deeper look into this process and seriously consider the benefits of a better regulatory framework when it comes to medical device approvals. There shouldn't have to be another major device recall to make change happen.