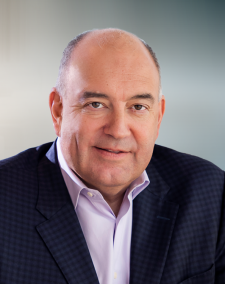 Top 6 blog posts of 2017 | Causes, Not Just Cases®
As the year draws to a close, it's likely that we all are filled with the spirt of reflection as we ponder our accomplishments, and, if we are all honest with ourselves, shortcomings, from throughout 2017 and as we prepare to tackle our goals in the coming year. I am thankful that I can truly look back at 2017 with pride in the work that we have all pursued on behalf of not only our clients, but the public good. I look forward to continuing in that regard in 2018.
While 2017 was filled with many challenges for our clients, our communities, our country and world, it has also been a year where people have hopefully felt increasing strength in their voice, in support for themselves and others, and in the role that our civil justice system can and needs to increasingly play.
So while we all reflect on the past year and regroup for the year ahead, I also invite you to peruse Motley Rice's blog, Causes, Not Just Cases® to explore my colleagues' musings on some of the leading legal, consumer and public health-related issues of today. Below you'll find my picks for our Top 6 blog posts from 2017.
And, on behalf of Motley Rice, we wish you and yours a happy holiday and all the best in the New Year!
By: Joseph F. Rice
In this post, our co-founder Joe Rice reflects on the legacy of the historic Master Settlement Agreement that brought Big Tobacco to its knees for mass harm to the public. The post then explores what he considers to be the leading public health issue facing the U.S. in 2017: the opioid epidemic. In 2018, we will no doubt see continued aggressive action against opioid manufacturers, distributors and others, particularly now that multi-district litigation has been established in the Northern District of Ohio.
By: Kevin R. Dean
In 2014 Takata acknowledged that its airbags contained potentially deadly defects that could send metal shrapnel flying into vehicle cabins. Since then, this has grown largest consumer product recall in U.S. history, affecting roughly 70 million vehicles in the U.S. and 100 million worldwide. Unfortunately, as Kevin explores in this post, the majority of those vehicles remain on the road with allegedly defective airbags still being placed in new vehicles as the world awaits a remedy. Takata filed for bankruptcy in 2017, and we await further developments in the New Year regarding compensation for impacted consumers and other creditors.
By: Fidelma L. Fitzpatrick
In 2017, roughly half a million U.S. children under the age of six were estimated to have blood lead levels above the current threshold for the level of concern. In this post, Fidelma discusses what that means for American families, and what the Centers for Disease Control and Prevention intends to do about it. Looking ahead to 2018, we also expect to see further lead-related developments in California after the California Court of Appeals, 6th Appellate District agreed that an abatement funded by multiple paint manufacturers is appropriate in order to alleviate public harm by clearing homes constructed before 1951 of toxic lead paint. While we expect the lead paint companies to exhaust their options in appealing, we are hopeful that this case can be decided once and for all so that work can begin to make these buildings safer for children and families. 
By: Anne McGinness Kearse
Those engaged in the fight to ban asbestos scored a major victory in 2017 when the Environmental Protection Agency released a preliminary risk review of the fibrous mineral known to cause deadly cancers. As Anne shares in this post, the promising move indicated that the agency is prioritizing asbestos, which was listed among the first 10 chemicals to be considered for heightened safety standards under the Toxic Substances Control Act. It is our hope that in 2018 that potential for raised standards will be realized until asbestos is banned the world over and workers, and their families, are protected. 
By: Marlon E. Kimpson & Meredith Weatherby
In this post, Marlon and Meredith weigh the influence that shareholders, particularly public pension fund trustees, can have over corporations when they exercise their rights as owners. Holding companies accountable through securities litigation is not only a deterrent for fraud, but doing so can also lead to valuable corporate governance reforms.
By: Jodi Westbrook Flowers
Roughly one in two Americans had their personal information compromised in the massive cybersecurity breach that hit Equifax in 2017. With so many affected, questions still remain regarding the true impact of the breach, and why Equifax didn't do more to prevent such a thing from ever happening. Unfortunately, soon afterward, the public learned that Uber Technologies experienced a similar a similar breach that placed ALL of its drivers and consumers at risk — and that the company sat on that information for more than a year before coming clean. Jodi shares steps victims of a data breach can take to protect their information.  
I look forward to seeing what 2018 brings as we pursue these and other causes. To stay up to date on these issues and all future endeavors subscribe to The Motley Rice Law Blog here.
Happy holidays, and Happy New Year!
---
Subscribe to our blog if you'd like to have more content like this sent directly to your inbox.