Law360 names medical attorney Ann E. Rice Ervin a 2020 Rising Star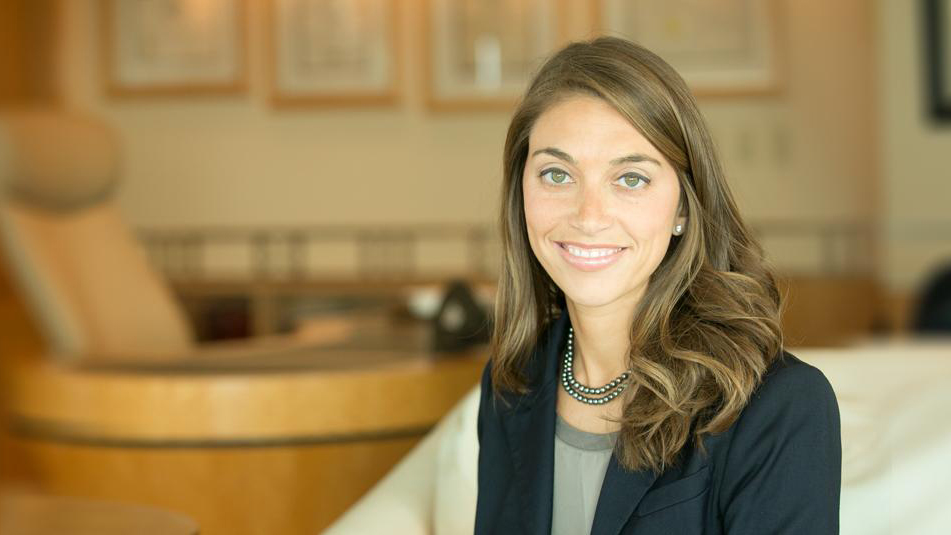 Legal online publication Law360 recognized Motley Rice medical attorney Ann E. Rice Ervin as one of five 2020 Rising Stars in the area of product liability. In all, Law360 selected 176 winners from 1,300 nominations across 38 practice areas. All winners are under 40 with legal accomplishments, and Ann E. is one of few plaintiffs' attorneys who were included.
Speaking with a Law360 reporter, Ann E. said product liability allowed her to use her love of science and the knowledge she gained while completing a master's degree in bioethics from New York University. "I have a science background and I always knew that when I got into law I wanted to make sure I could use my science background on a daily basis," she told Law360. "I wanted to make sure the science that I love and biology was part of my daily life."
As an associate attorney with Motley Rice, Ann E. represents people who were harmed by dangerous pharmaceutical drugs and defective medical devices due to inadequate product warning, research and testing. Her clients include mothers suing because they were prescribed and took the anti-nausea medication Zofran® off-label for morning sickness while they were pregnant and their babies were born with congenital birth defects like a structural heart defect or orofacial cleft. Ann E. played a significant role in helping to coordinate the first bellwether trial for the multidistrict litigation, In re Zofran (Ondansetron) Products Liability Litigation, in addition to serving on the MDL's Science and Case Screening committee.
Other medical products Ann E. has litigated with the firm include Viagra®, Cialis and other PDE5 Inhibitors; Zoloft® ;Lipitor® and Actos® among others.
When asked what motivates her, Ann E. told Law360 following in the "significant footsteps" of her father, Motley Rice co-founder Joe Rice, and co-founder Ronald Motley (1944-2013).
"I was able to watch and see how hard they worked and how hard my dad continues to work," she told Law360. "Being able to see all their hard work is a huge motivator." She added, "I always wanted people to look at my work product and drive and have no question that I worked hard to get where I am. I want to set that example for my 4-year-old son and want him to know that if you work hard you'll be able to be successful."
Read Law360's full profile on Ann E. Rice Ervin.
About Law360 Rising Stars
According to Law360, a team of editors reviewed 1,300 submissions for its 2020 Rising Stars award and selected 176 winners from more than 80 law firms, spanning 38 practice areas. Winners were under 40 as of April 30, 2020, and were selected based on their career accomplishments in their respective disciplines, according to the publication.