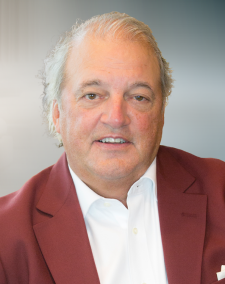 Holding GM accountable | Causes, Not Just Cases®
The statistics of GM's recalls this year are staggering. There are more than 70 different vehicle recalls ranging from defective ignition switches to faulty tie rods and brakes, all affecting more than 26 million cars in the U.S. alone. That basically means that one out of every 10 cars in the U.S. has been recalled due to a safety defect.
This past August, I was honored to be selected to serve on the Plaintiffs' Executive Committee (PEC) for In re General Motors LLC Ignition Switch Litigation on behalf of our clients and the Class. I am alarmed by the corporate misconduct displayed by GM that has gotten us to this point. The PEC was appointed by the Court to prosecute the ignition switch defects and related safety defects in GM vehicles. To date, GM's defective vehicles are to blame for at least 29 deaths. Other estimates are far higher, and this number is expected to grow. The PEC will advocate for wrongful death, personal injury and economic losses that consumers, dealers, wholesalers and others have suffered. Lives have been lost and life-changing injuries have been inflicted, and lives continue to be endangered as these defective vehicles remain on our roads.
Where GM Went Wrong
The multidistrict litigation (MDL) Court presiding over these cases has allowed us to begin the discovery process under an "aggressive but reasonable" timetable. GM has begun producing documents, and the MDL leadership filed two Master Complaints on Oct.15, 2014, detailing the case and the allegations against General Motors.
Leading the list of allegations is the defect that has been dominating the news over the past several months: the inadvertent move of the ignition switch from the "run" position to the "accessory" or "off" position.
To represent how long GM has been aware of this issue, the Complaint cites numerous examples, several that were also included in the GM internal investigation report compiled by attorney Anton Valukas (who was hired by GM) and released in June 2014. According to Valukas' report, a journalist at a 2004 press event informed a GM Cobalt engineer that he inadvertently turned the car off with his knee while adjusting his seat in the Cobalt he was test driving.  GM engineers were "able to replicate this phenomenon during test drives."
Then, in late 2004 and early 2005, GM engineers opened a series of engineering inquiries, known as Problem Resolution Tracking System (PRTS) inquiries, to address this ignition switch issue. However, each PRTS was closed without developing a solution to the problem.
By mid-2005, even engineers at Delphi Automotive, the ignition switch manufacturer, recognized that the "Cobalt is blowing up in their face in regards to turning the car off with the driver's knee."  During this time, GM was receiving thousands of customer complaints on this defect, with one such complaint on June 29, 2005, recognizing the severity of the defect: "This is a safety/recall issue if ever there was one …."
In 2008, GM instructed its personnel to avoid using words such as "catastrophic," "decapitating," "eviscerated," "Hindenburg," "Titanic" and "widow-maker" in writing documents, and GM employees were advised to avoid judgment words like "safety" or "defect."
By 2009, GM engineers had apparently grown accustomed to the ignition defect, with one engineer writing that "This issue has been around since man first lumbered out of the sea and stood on two feet.  In fact, I think Darwin wrote the first PRTS on this and included it as an attachment as part of his Theory of Evolution."
The defect and resulting tragedies could have been avoided if GM fixed the issue when it was first realized, with $0.57 replacement parts.
I am confident that the cover-up by GM will be exposed for the massive fraud that it has been.  GM waited for more than a decade to issue a safety recall despite internal knowledge that the ignition switch was defective and people were at risk. GM ignored report after report of accidents, injuries and deaths; repeated repairs; and ignored breakdowns, moving stalls and other potentially dangerous incidents all linked to these faulty ignition switches. GM chose to wait to issue the first recall until late January 2014.
It was too little, too late.
Another Reason to Vote
Misconduct on the part of major American corporations such as GM is just one of the reasons why our country needs to maintain a properly balanced democratic system.
On Tuesday, Nov. 4, I urge you to express your wishes for the direction of your government by standing up and voting. It is important that the U.S. Senate and House remain balanced and not both controlled by one political party.
I'll continue to share more as the litigation and discovery proceeds.