Law360 names attorney Fidelma Fitzpatrick as a 2019 MVP of the Year
Legal publication Law360 selected Motley Rice consumer protection attorney Fidelma Fitzpatrick as one of its Product Liability MVPS of the Year for 2019, in part for her work to defend a historic verdict on appeal for California communities impacted by toxic lead paint. Fewer than 10 plaintiffs' lawyers were selected overall, and Fidelma was one of five lawyers who received the award in the Product Liability category. Motley Rice co-founder Joe Rice previously received the award in 2015.
Fidelma began her career working on gender discrimination cases shortly after law school. She said luck brought her to work with Motley Rice attorneys, leading to a more than 20-year career in product liability.  
"I came to Motley Rice when I was about three years out of law school and had some knowledge of what the firm did but certainly not extensive and I just was so lucky to fall into a place that does something that I feel so passionately about," Fidelma said. "Luck brought me here, but what has kept me here for the last 22 years has just been a real passion for being able to make a genuine difference in the lives of people who are really struggling."
A veteran trial lawyer, Fidelma served as trial counsel in the 18-year-old, historic litigation People v. Conagra Grocery Products Company, filed for 10 California jurisdictions against three paint companies that created a public nuisance by promoting the use of toxic lead pigment in homes. Under her leadership, a plaintiffs' verdict was successfully preserved through appeals on Oct. 15, 2018 when the U.S. Supreme Court declined to review the litigation. The Court's decision finalized the litigation and paved the way for a $305 million abatement settlement reached in July 2019 that will fund lead cleanup efforts in plaintiffs' jurisdictions: Santa Clara County, Alameda County and the City of Oakland, the City and County of San Francisco, the City of San Diego, Los Angeles County, Monterey County, San Mateo County, Solano County and Ventura County.
Defendants in the case are Sherwin-Williams Company, NL Industries, Inc., and ConAgra Grocery Products Company.
Additionally in 2019, Fidelma, as co-lead trial counsel, achieved a total $6 million verdict for three young Wisconsin men who suffered exposure to toxic lead paint in childhood and experienced developmental delays. The case proceeded under Wisconsin's unique "risk contribution" law, which was established by Wisconsin State Supreme Court in 2005, making it the first state to recognize the legal rights of poisoned children to sue lead paint pigment manufacturers.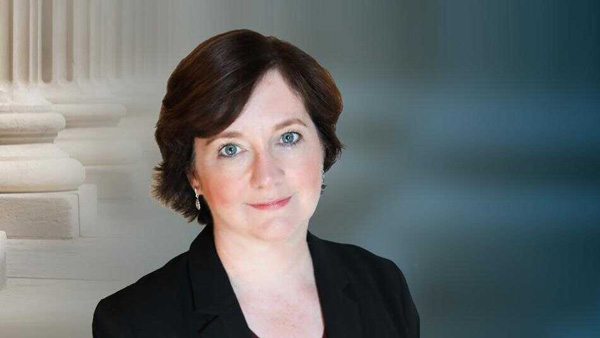 Current Casework
Currently, Fidelma serves as lead counsel and a member of the Plaintiffs' Executive Committee in Essure cases that are coordinated in California state court. The Essure litigation began with fewer than 1000  cases, but has since grown to more than 30,000, Fidelma said, making it her most challenging litigation this year.
"Obviously the problem in the product has created many, many, many more problems than we had originally anticipated," she said.
The litigation alleges thousands of women suffered severe complications after being implanted with Bayer Corporations' contraceptive device. Previously, Fidelma also tried three TVM bellwether trials, including as lead trial attorney in litigation against medical manufacturing giant Boston Scientific, for women injured by defective pelvic mesh devices. She is also co-lead counsel for multidistrict litigation involving pelvic mesh devices manufactured by American Medical Systems.
Asked what motivates her the most, Fidelma said connecting with her clients and getting to know them as people.
"The ability to come in and be their voice is really something that inspires me and keeps me going when things are rough," Fitzpatrick said.
About Law360's MVP of the Year Award
The 2019 class of MVPs included 160 attorneys from 76 firms, spanning 35 practice areas.  Law360 editors reviewed nearly 900 submissions to select the winners, who they say, "have distinguished themselves from their peers by securing hard-earned successes in high-stakes litigation, complex global matters and record-breaking deals." Read more.