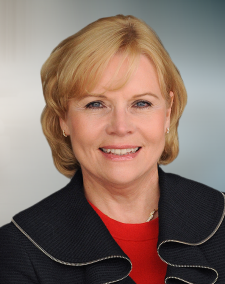 Amusement parks: stop pretending we are above the law when we are talking about the laws of physics | Causes, Not Just Cases®
There is nothing more tragic than the preventable death of a child. My heart aches for the family of 10-year-old Caleb Schwab, who was tragically killed August 7 on the world's tallest waterslide, the Verrukt, at Kansas City amusement park Schlitterbahn.
As details about the child's death continue to emerge from sources close to the investigation, the public must not dwell on the upsetting final moments of Caleb's life, but on how precious Caleb was.
And then, how this was allowed to happen.
Despite offering high-speed and sometimes violent thrill rides, the disturbing reality is that there is no federal regulation over amusement parks, and the states that regulate amusement park operations have shockingly lax requirements. Six states have no regulations, and Kansas law only requires that internal inspections are performed annually. Inspection records of those company-commissioned audits are not reported to the state, but must be kept on file for random audits.
Whether the Schlitterbahn Park did or did not properly perform recent inspections of its rides remains somewhat irrelevant when you consider that an inspection itself – and not any specific safety standard –is the only requirement it must meet.
Amusement parks are a big business. According to the International Association of Amusement Parks and Attractions, an industry group, parks nationwide host 335 million visitors every year, generating billions in revenue. According to an unofficial, admittedly incomplete report by the Consumer Product Safety Commission (CPSC) in 2005, each year an average of 4,500 children are taken to hospitals for injuries sustained on board amusement park rides.
Government Regulation
The CPSC data is dated and unreliable because there are no reporting requirements for the agency. In 1981, Congress passed legislation which removed fixed rides, such as permanent roller coasters, from the jurisdiction of CPSC decided that because the rides are not purchased by consumers, but by the parks themselves, they do not qualify as consumer products. That move lessens work for the government and allows amusement parks to largely self-govern, potentially making American park-goers unwitting, real-life crash test dummies who sometimes pay a very high price.
Schlitterbahn said in a statement that it inspects its rides daily. What the daily inspection entails, however, is unknown. One of my own staff members worked as a rides operator at Six Flags Great Adventure in the 1990s on a 13-story vertical thrill ride called "Stuntman's Freefall." At age 16, she was responsible for performing a test ride each morning to listen for mechanical abnormalities before opening the ride for the day. Is our government's hands-off policy simply putting our physical safety into the hands of teenagers?
In the days after Caleb's tragic death, news surfaced of a 3-year-old child falling out of a wooden roller coaster at Idlewild & Soak Zone in Pennsylvania. That child remains in critical condition.
As recent events have shown, there is a lot at stake here. Americans need to demand proper oversight from state regulators for amusement park rides and better yet, the CSPC should take back its jurisdiction over fixed rides, not just traveling carnivals. Federal oversight would make all parks safer, and provide transparency on rides-related injuries and fatalities that is currently absent. After all, the parks intentionally seek to attract people from all over the United States and from around the globe. There were no free-fall rides or cars when the Constitution was drafted but it clearly permits federal oversight under interstate travel protections.   
It is my hope that some positive changes will come from this and other terrible, preventable deaths. Lawmakers everywhere, not just in Kansas, must push for sensible regulation for amusement park rides that will save lives of untold children in the future.
---
Subscribe to our blog if you'd like to have more content like this sent directly to your inbox.